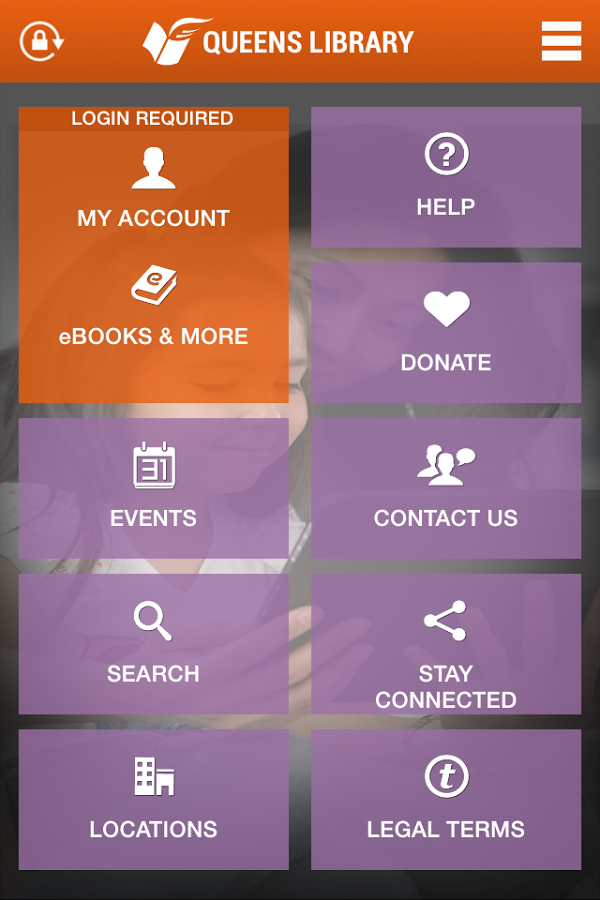 Libraries all over North America have been embracing digital and over 90% have some sort of eBook collection. Not only do they have eBooks but audiobooks, digital magazines and newspapers. Many libraries deal with more than one company for their digital content, which makes the lives of patrons a little more difficult because they have to install many different apps on their smartphones and tablets to get the job done. What if things were simpler?
The Queens Library system in New York has developed their own proprietary app for Android and iOS. It offers library patrons seamless search and access to audiobooks from Acoustik, magazines from Zinio, and eBooks from OverDrive and Baker & Taylor's Axis 360 platform. Other features include location, mapping, and contact information for each branch, a catalog search, an ISBN barcode scanning function that enables users to scan books in retail environments to see if titles are available at their library, an events schedule that enables registration, an "ask a librarian" live chat service, a contact information form, and even a text-to-donate option.
Since the apps launch in July they had 5,400 installations on iOS and more than 3,300 on Android. This has prompted Queens to consider developing apps for other libraries, leveraging their 50 person IT team to make digital content more accessible.
Queens is doing an amazing thing. Instead of forcing their patrons to install the Overdrive Media Console, Zinio, Acoustic and the Axis360 app, they have one app to rule them all. This dramatically simplifies the browsing and consuming of digital content, which is tremendously intuitive.
It remains to be seen if Queens can market this to other libraries, but the core concept is sound. All they are doing is simply using the public API tools these vendors make available and presenting it in a neat little package. I am sure major libraries all over North America could make something like this if they had the time and inclination.