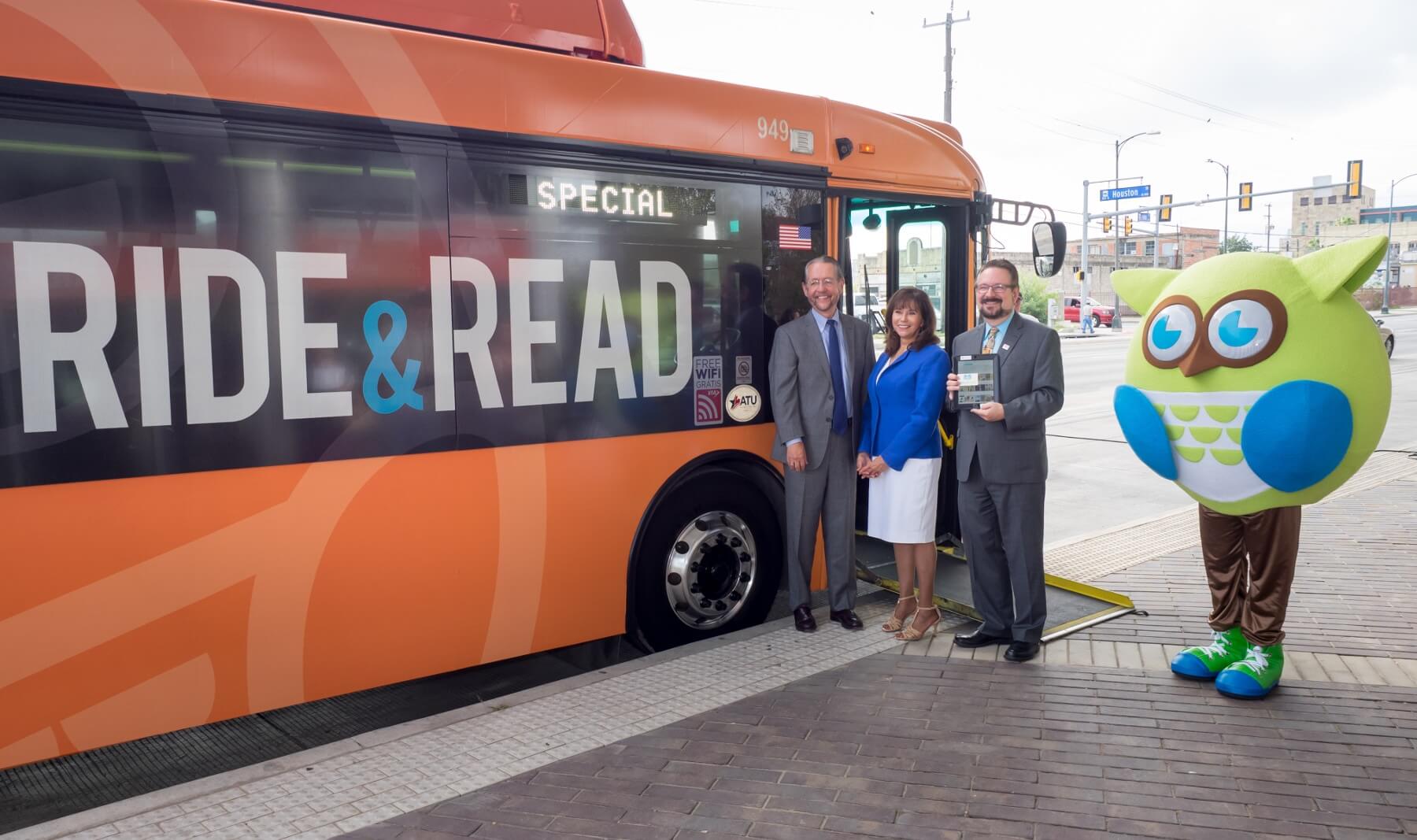 VIA Metropolitan Transit has partnered the Bexar County Library for a new program called Ride & Read. It will give riders the ability to use the free wireless internet network that was installed on the transit system last year to download 37,000 audiobooks and e-books.
The Bibliotech library in Bexar County did something very unique a few years ago. They did not have a single print book, but was the Nations first digital first library. There is slew of digital content available such as audio, e-books, magazines, newspapers and video.
The Ride & Read initiative is free, but San Antonio residents have visit one of six kiosks located at VIA's Downtown Information Center, Centro Plaza, Ellis Alley Transit Center , Medical Center Transit Center, Crossroads Park & Ride and the North Star Transit Center. Signing up take just minutes. People will have to type in their name and address but no documentation required. You will then receive a digital library card and can access digital content on all of your devices, whether you are on the bus or at home.
I think this is a great program for people who commute on public transportation on a daily basis.