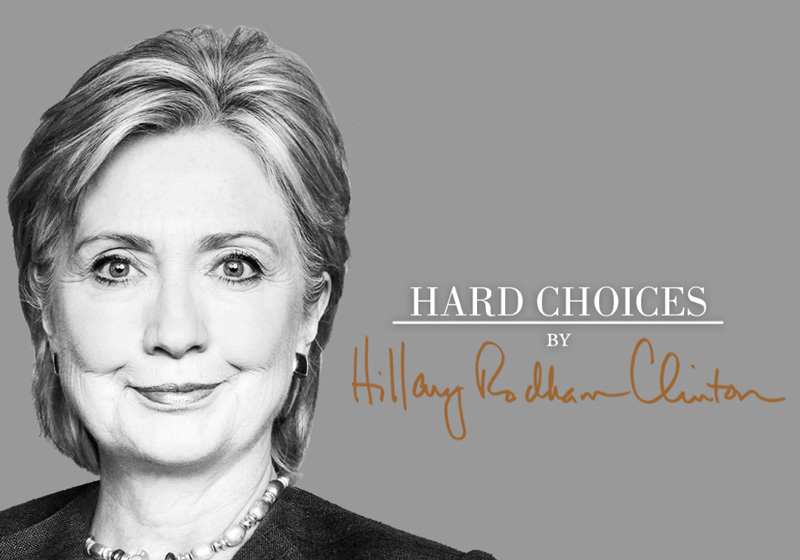 Celebrity tell all books and memoirs have often sold enough copies to make the entire endeavor profitable for all parties involved. Lately, a number of flops have occurred and this has put the entire publishing business on notice.
There is lots of finger pointing going on at Simon & Schuster over the recent flop of the Hillary Clinton book entitled Hard Choices. The former secretary of state received an advance of $14 million dollars, the second highest ever. Her book sold 161,000 copies in its first three weeks, according to Nielsen BookScan — but 85,000 of those were sold in the first week. That number has dropped sharply to 48,000 and 28,000 in the following weeks. Total, as of December the book only sold only 250,000 copies.
Charlie Redmayne, UK chief executive of HarperCollins UK has publicly proclaimed that his company is "moving away from big celebrity hit-and-miss stuff."
Certain celebrities in the United Kingdom have enjoyed huge success – with Alex Ferguson's tell-all book notching up nearly 700,000 sales so far this year. Roy Keane's The Second Half, selling 149,000 copies, and Lynda Bellingham: There's Something I've Been Dying To Tell You, selling 265,000 copies. But for every successful book there are many more flops and Mr Redmayne says he feels it's now time to pull back.
Part of the reason why the company is scaling back from celebrity based memoirs is because HarperCollins lost £180 million from January to June. He said: "I felt the company had embraced some quite risky celebrity non-fiction. A lot of these books were hugely expensive and they were not necessarily going to back-list well." He went on to say that "celebrity non-fiction market, in my opinion, has peaked. It's still there, there's still a market for it, but it is coming down."
Penguin Random House is also starting question their willingness to publish celebrity books. The catalyst was likely one of their biggest flops with last years Pippa Middleton fiasco. The Duchess of Cambridge's sister was said to have received a staggering £400,000 fee for the book in advance and sold only 2,000 copies in the first week.
One book industry insider said that the range of books on sale this year is not as strong as last year. "This year it is essentially a bunch of 30-something comedians all fighting over the same slice of the market. There is also not much to appeal to ladies," he said, adding that the recession has pushed total book sales down by around 5% this year.
The Bookseller Magazine recently reported that sales of biographies and autobiographies had slumped four per cent in 2014. Publishers are mostly in agreement that they are scaling back their operations on books on celebrity culture both in the US and UK. This might be a good thing, as most of them are written by ghost writers anyways.