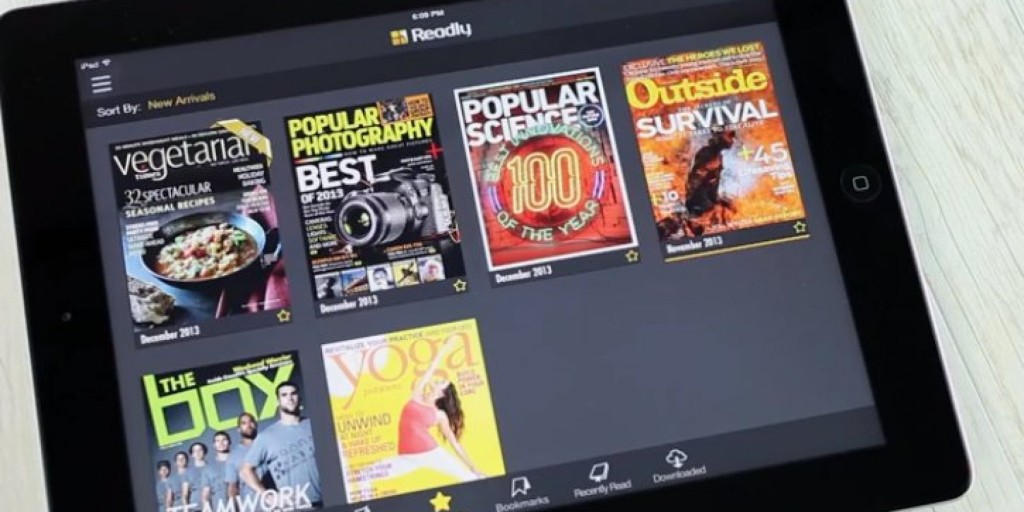 Readly, which follows the successful subscription models of Spotify and Netflix, has made its all you-can-read magazine collection available in the UK.
For a monthly fee of £9.99, users in the UK now have unlimited access to over 3,500 magazines from some of the most popular publishers including IPC, DC Thomson, Time Out and Haymarket. Along with new titles, users can read one year of back issues and share the subscription with their household. The subscription allows access for up to five devices.
Readly can be downloaded on Android, iOS, Window 8 and Kindle Fire and is also available in the US and Sweden. Users have instant access from their device and can begin reading within 5 seconds of opening a title.
Readly is providing users the magazines they want, where they want it and is opening up new revenue streams for publishers. Its unique licensing agreement see what a user has read and divides the revenue between those publishers. The company is also providing publishers with valuable analytics on how customers are consuming their magazines.
The company is based in Sweden and is quickly rolling out its platform internationally. It hopes to add more european countries and publishers, while adding more features to its app.
Previously, Neal worked in equity research for Investment Banks in Toronto. He conducted corporate, industry and financial analysis on a variety of sectors from technology to mining. He went to Wilfrid Laurier University where he studied Communications and Business. He has traveled to over 30 different countries and is currently involved in a startup. If you have any questions about any of his articles, please send Neil Belovay an email to belo0410@gmail.com