Nowadays, one of the most relevant and discussed debates among people is related to reading books and more specifically on how exactly it is best for us to read our preferred literature – by using traditional paper books or via an e-Book device. E-Books were invented and released on the market quite recently – at the beginning of the 21st century, thus becoming one of the most significant and prominent technological leaps of our time.
When it comes to content, e-Book stands for a book presented to readers in an electronic format which can be downloaded to your personal e-Book device as well as to any compute, tablet, smart phone or laptop. In addition, this type of book features all the main advantages of printed books – numbered pages, table of contents, graphics, pictures, etc.
Many people argue on whether or not e-books have any advantages in comparison to the traditional books. The answer of that question seems obvious and logical. Being a technological invention, this product distinguishes itself with a wide range of additional functionalities and advantages that ordinary books do not have.
For example, e-Books are very easy to purchase and download online. In addition, in case of any sudden occurring related to the urgent need of specific information, one can read it on his device almost immediately, without having to go to a book store and search for a book with the relevant content one needs.
Some of the other obvious advantages of the e-Books over the traditional ones are: people with different degrees of impaired vision can adjust the size of the text according to their preferences.  On the other hand, those with hearing difficulties can have the text read to them. E-books also offer portability and help one save money, time and efforts. However, maybe the most important special features of the electronic readers is that their owners are given the chance to perform different tasks apart from reading text – they can browse the web as well as get informed about all ongoing global news. This is possible thanks to the Wi-Fi and 4G (soon 5G) compatibility of the devices.
To sum it up, people who use e-Books are actually able to do much more than just benefit from the core function of the product – text reading. For example, latest research shows that many companies  from different sectors of the Economy prefer to release online versions of their specialized literature  over traditional paper-printed books and magazines. Therefore, if you are an e-Book owner, you will have much wider access to articles and studies on different topics such as: online marketing, Internet trading. The latter sphere is now receiving widespread attention from regular people due to the fact that new technology basically emerges on the market every single day (for example the newly-arrived gemini2 system).
All this comes to prove that with the rapid technological terms of development modern people prefer to take advantage of devices, that are capable of providing them with the most recent and up-to-date information, regardless the specific sphere or field of interest. So, in this line of thought, it seems perfectly reasonable that most of us would choose to rely on e-Book and online content, over its ancestor – the traditional book. Still, nobody says you cannot combine the advantages of both by assessing their separate and specific value.
Technology is exceeding at such a high speed that it is sometimes quite hard for ordinary users to keep track of all the developments. Not until products like the E-book and its adjoining devices are released onto the market, do humans fully comprehend that not only are the sci-fi perspectives possible, but we are already living in a Back to the Future sequel.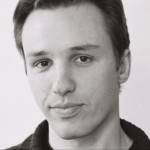 Markus lives in San Francisco, California and is the video game and audio expert on Good e-Reader! He has a huge interest in new e-readers and tablets, and gaming.