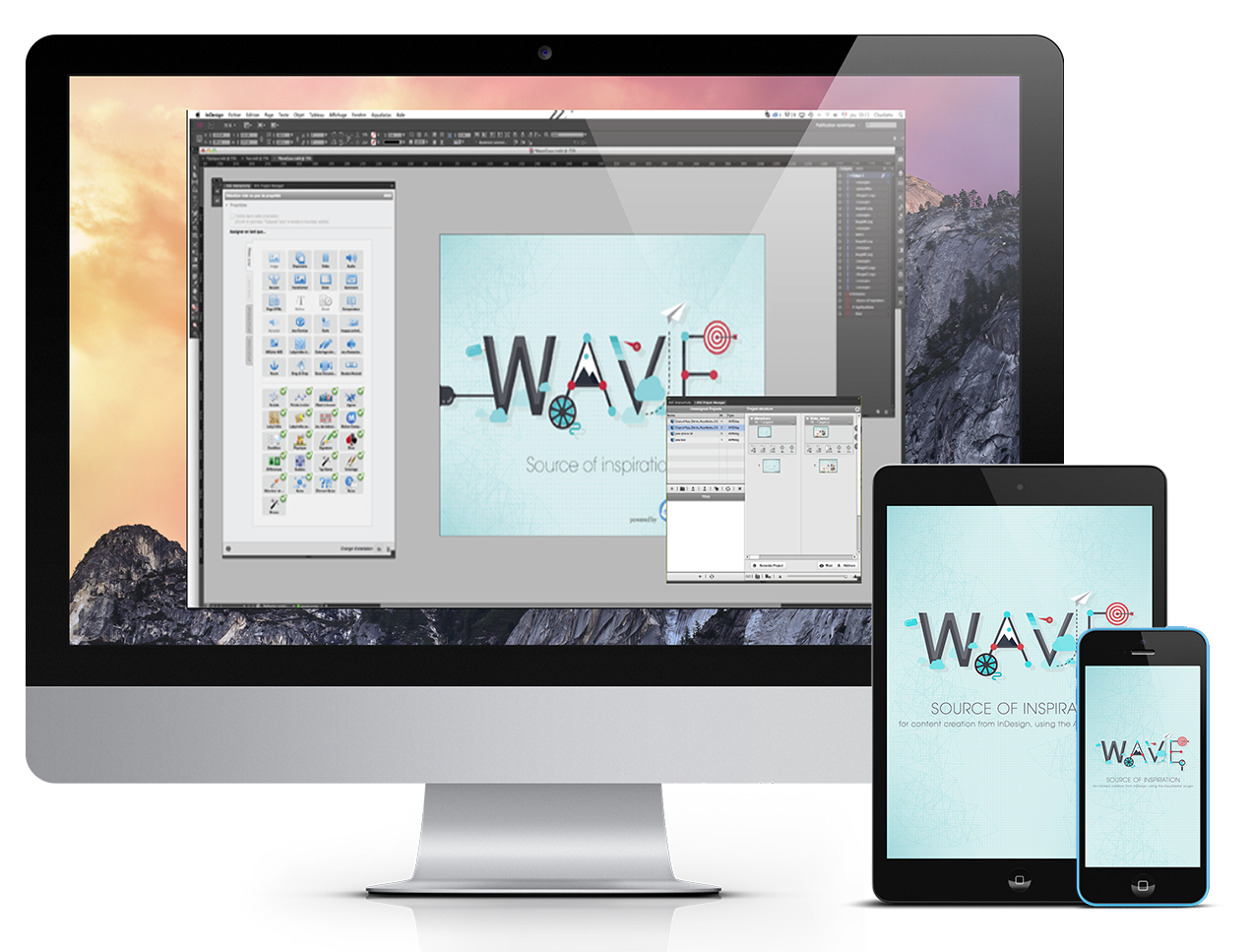 Speed is a priority in digital publishing today. Publishers need to create and update digital content quickly and without sacrificing quality. Well, Aquafadas has just made the lives of digital publishers a whole lot easier.
With the launch of version 4.0 of the Aquafadas InDesign plugin, publishers can now generate their digital documents 10 times faster than before. Plus, they now have access to new enrichments for interactive learning content and an improved HTML reader — all at a new lower monthly cost.
"Here at Aquafadas, we know that speed is a priority for publishers. They want to test quickly and publish quickly," comments Thomas Ribreau, Chief Operations Officer at Aquafadas. "By using C++, a native language similar to the plugin's assembly language, we can now provide the fast publishing speeds publishers need."
The update allows publishers to use many of the up to 50 available enrichments to quickly create interactive digital content without the need to code. Regardless of the complexity of the digital file — number sublayers, images, videos, quizzes or animation — the final product is generated in minutes.
The new enrichments will be of particular interest to education and corporate training publishers, who can now better engage their learners with interactive quizzes such as multiple choice and free text. Quizzes can be selected from a range of preset designs, or publishers can choose to custom-build quizzes to best suit the needs of their learners. All these enrichments are available with the Aquafadas plugin for Adobe InDesign.

Charlie Claxton
Aquafadas | Community Manager
Skype: charlie.liz.claxton
40 rue d'Aboukir-Paris-75002