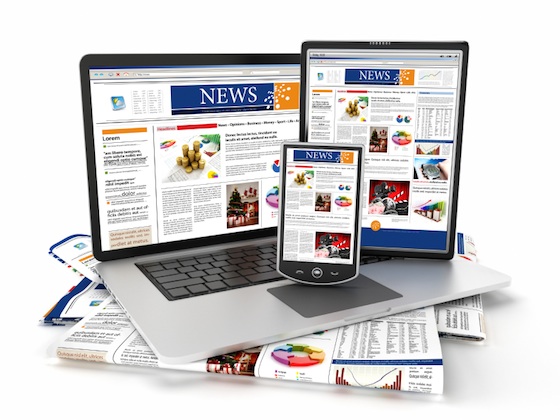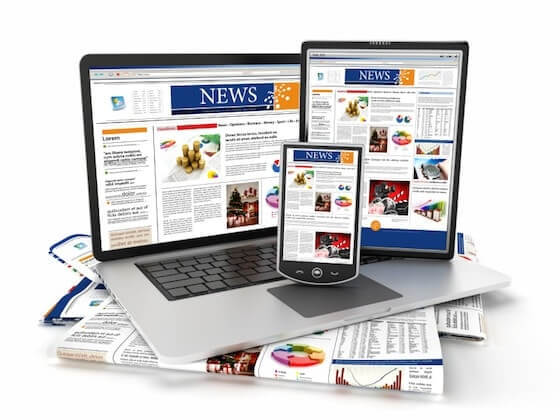 In an interesting juxtaposition in how ebooks were slow to "save" libraries, digital newspapers haven't been the "hit the ground running" salvation of newspapers, especially small town or locally owned news outlets. While it's true that print subscriptions are declining and digital is on the upswing, one keynote speech highlighted the data that says digital adoption isn't happening fast enough to overcome the rate at which print is declining.
These figures, presented by The Dallas Morning News' Jim Moroney at the Key Executives Mega-Conference, demonstrate the problem publishers face.
"Moroney, CEO and publisher of The Dallas Morning News, says the big number problem is print advertising – let's say 85 percent of overall revenue declining at 5 percent a year. The small number is digital advertising revenue. Even if a publisher has achieved a comparatively strong 15 percent of overall revenue in the segment growing at 10 percent a year, it will take 10 years for digital ad growth to exceed print revenue decline." (link)
But Michael Depp of NetNewsCheck highlights a different angle to this slow but steady approach, namely by saying that at this point, publishers can't afford to not invest in digital newspapers and advertising.
"There are two fronts on which I'd ask for how much longer any publisher can afford not to invest. The first, as Moroney stressed, is their cross-platform marketing strength. If a publisher can't offer an SMB the full arsenal, then they are going to find someone else who can. This doesn't always mean a paper has to barrel forward into new business acquisition, such as the DMN has done, but it can be achieved through strategic partnerships and reselling opportunities for a start.
"There's another equally crucial area of investment that forks off in at least two ways, and that's in audience data…Papers need to get the best understanding they can about who is consuming their content, on what devices, where and when, starting with their loyal subscribers."
One aspect to digital newspapers that can make them more appealing to readers is the Netflix-style all-you-can-eat delivery that apps can provide. While subscriptions are largely offered through entities like public and academic libraries or major hotel chains, individual users can still access these digital apps for a greater spectrum of titles to choose from than simply receiving the free digital subscription to their local newspapers with sign up.
Mercy Pilkington is a Senior Editor for Good e-Reader. She is also the CEO and founder of a hybrid publishing and consulting company.