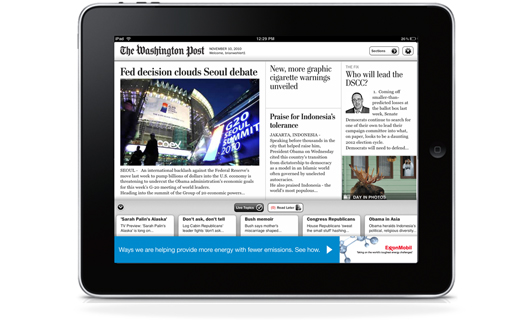 The newspaper industry as a whole has adapted well to digital publishing in order to keep its doors open in an information climate that not only offers free news via the internet, but that competes with internet news for up-to-date accuracy. Digital publishing has offered news outlets the opportunity to continue to reach subscribers and readers while still offering the advertising that keeps their operations affordable for consumers.
One demographic of news outlets that has been hardest hit in the shifting news behaviors of the public has been the locally-owned newspapers. These papers rely on a dedicated subscribership and local businesses for advertising revenue, while providing a valuable service to the local public that major internet news companies cannot provide, namely coverage of local events and topics of interest.
The Iowa-based Quad-City Times, which grew from its first publication founded in 1848 and changed hands over the years until it was bought by its current owner, Lee Enterprises, in 1915, provides coverage of portions of Iowa and Illinois, and has subscribers across nine adjacent counties in those two states. But even with a large area to report and subscribers in a variety of locations, the need to adapt to the changing landscape was just as important for this paper as it was for any major news source.
That's why the Times has announced a digital deal that's too good to pass up. Subscribers to the print edition–who by default are now subscribers to the digital edition–are also entitled to a full digital subscription to the Washington Post, one of the most prestigious newspapers in the country and the property of Amazon founder Jeff Bezos.
According to a post from Jan Touney, executive editor of the Quad-City Times, "You'll get the news from Washington and around the world, including features, sports and political commentary. The Post is putting considerable resources into covering the Iowa political scene in this year leading to the 2016 caucuses, and you'll get additional insights to complement the coverage the Times provides from political reporter Ed Tibbetts, Des Moines Bureau Chief Erin Murphy and Lee Enterprises' four other Iowa newspapers."
This type of value-added offer for digital readers is becoming an increasingly common step for any industry that looks to entice consumers and retain a loyal following. A number of industries and reading sectors, including the hospitality industry and public and academic libraries, have already turned to widespread digital access to support their customers, and this partnership can serve as a model for bridging local, state, national, and international coverage for digital readers.
Mercy Pilkington is a Senior Editor for Good e-Reader. She is also the CEO and founder of a hybrid publishing and consulting company.