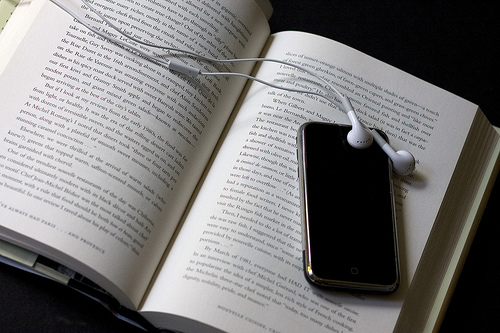 The Audiobook industry has certainly grown up in the digital world. The rise of audio publishing is directly proportionate to the rise of digital distribution. In 2007 a paltry 3,073 titles were available and rose exponentially to over 20,000 published titles in 2013. The entire industry is said to be worth over two billion dollars, which is a huge jump from $480 million in retail sales in 1997.
The audiobook industry first gained momentum in 1970 when low cost cassettes allowed libraries to easily purchase and distribute them to their patrons. The industry was rather niche until 2002 when CDs became the dominant medium and represented 78% of all sales in 2008. The standard CD audiobook declined in 2011 in favor of digital downloads, which currently accounts for 61% of all sales in 2013.
The United States is currently the dominant audiobook market in terms of sales. The United Kingdom has only generated £126 million in 2013 and has been experiencing an annual 6.8% growth rate. The largest four players in the industry are estimated to account for 49.8% of revenue. With the exception of defunct AudioGo Limited, the industry is dominated by well-established publishers that already operate in the print publishing market and have access to a wide range of titles that can be easily converted to audiobooks. Concentration in the industry has declined slightly over the past five years as more enterprises have entered and competition has intensified. The industry remains fairly fragmented as smaller enterprises have access to just a few titles for publishing.
In Germany audiobooks are becoming more popular than ebooks. In the last twelve months, close to five million customers have purchased an audiobook, which accounts for 7% of the overall population. This is one of the hottest segments currently operating in Germany and ironically gets the least amount of attention.
The most dominant content distribution platform for audiobooks currently is Amazon owned Audible. This company has the highest market penetration and has seen a 33% increase in sales in 2012. They have created over 26,000 audiobooks and adding close to 1,000 titles a month. Most of their success derives from their new technologies that allow readers a myriad of options. If you purchase both the audiobook and eBook you can have the book professionally narrated to you, as you are reading. Else, you can read a few chapters on your Kindle and pick up exactly where you left off on the audio edition. This type of synergy is fairly compelling for people who read at night and do things during the day. Matthew Thornton of Audible commented – "We're seeing heavy growth among younger listeners, people in and getting out of college who are part of the emerging app culture."
One of the ways Audible has such a large catalog is primarily due to their established relationships with major publishers. They also own and operate the Audiobook Creation Exchange. Publishers and authors who own unused audiobook rights can post them on ACX, along with narration preferences (e.g., narrator's gender, accents, voice types). Audio publishers and audio studios—as well as individual narrators with home studios—can search for titles that interest them and then audition to turn those rights into audiobooks. Rights holders can hire a narrator or producer, or create entrepreneurial partnerships with shared royalty structures that allow audiobooks to be produced without upfront costs. Alternatively, existing audio publishers can simply use ACX to discover audio rights to produce on their own.
When it comes to audiobook sales in the digital format they are often 10% of the eBook industry, in terms of overall value. Major publishers are hoping to accelerate this growth to over 20% within the next two years. "We're going to continue to see more and more titles being published," says Chris Lynch, president and publisher of Simon & Schuster Audio "Increasing our list in a way that's smart, thoughtful, strategic, and economically viable—that's a big focus for us," says Mary Beth Roche, v-p and publisher of Macmillan Audio/QDT. "We're going deeper into the science fiction/fantasy and mystery/thriller categories."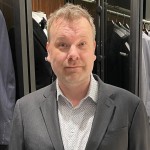 Michael Kozlowski has written about audiobooks and e-readers for the past twelve years. Newspapers and websites such as the CBC, CNET, Engadget, Huffington Post and the New York Times have picked up his articles. He Lives in Vancouver, British Columbia, Canada.