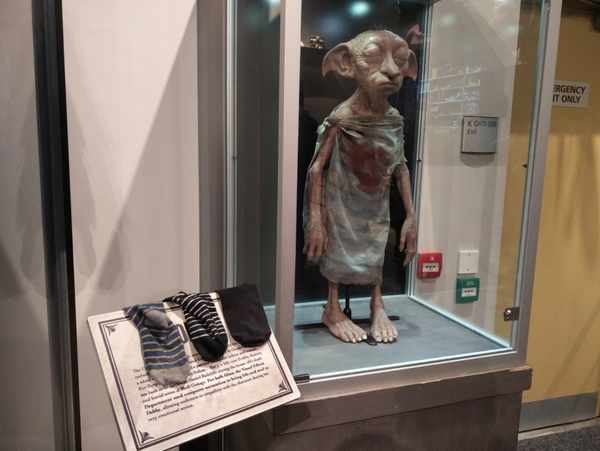 Dobby the House Elf from Harry Potter has often got the short end of the stick in the books and films. In the real world, a grotesque version of Dobby is currently being displayed at the Warner Bros. Studio Leavesden. Fans have turning up in droves to protest, with leaving socks.
The only way to free a house elf is to leave them with an article of clothing. In Harry Potter And The Chamber Of Secrets, Harry helps him earn freedom by tricking his owner Lucius Malfoy into handing Dobby a sock. Once freed, Dobby becomes a crucial player in Harry's journey.
Kids, teens and adults are going to the studio to let them know a bloodstained Dobby in a cage and looking dilapidated simply won't do. They are taking off the socks they have on and leaving them there outside of his cage.