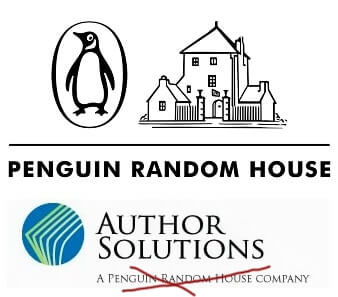 Author Solutions is one of the most hated companies in the self-publishing arena because they prey on new writers and sell them packages that range between $3,000 and $12,000 dollars. Their promise is to get your book sold, and authors have reported that their telemarketers harass them on a daily basis trying to get them to spend more money. The animosity was so great, that many writers actually sued them, but ended up settling out of court. The negative press has prompted Penguin Random House to sell Author Solutions to an affiliate of Najafi Companies, an Arizona-based private investment firm. The financial terms were not disclosed.
Penguin purchased Author Solutions in 2012 for are reported $116 million dollars. They bought the company because they wanted a system that would monetize self-published authors and in the off-chance that one of them became successful, they could be offered a traditional publishing deal.
The Author Solutions brand was very toxic, even before Penguin purchased them. In order to get around this they launched a number of vanity press imprints, along with consulting websites to help authors find a suitable publisher; only, all of the publishers that the websites match authors to are owned by Author Solutions, and by default, Penguin. Some of the imprints authors are led to include Trafford, AuthorHouse, Xlibris, and iUniverse.
In a note to staff, the Penguin Random House CEO Markus Dohle said: "We thank the entire Author Solutions team for their hard work and dedication during their time as part of Penguin Random House, and we wish them all the best and much success under the new ownership. With this sale, we reaffirm our focus on consumer book publishing through our 250 imprints worldwide, and our commitment to connecting our authors and their works to readers everywhere."