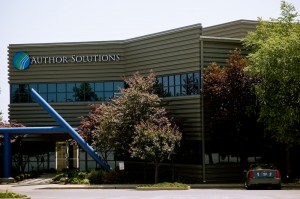 Ask an indie author about self-publishing platform Author Solutions, and you'd better have some time to listen to the ranting. The company name has become synonymous with all that's wrong with the current publishing revolution, namely, accusations that they take authors' money and provide little in return.
Purchased by Big Six publisher Penguin last summer for a reported $116 million, Author Solutions actually operates a number of different vanity press imprints, along with consulting websites to help authors find a suitable publisher; only, all of the publishers that the websites match authors to are owned by Author Solutions, and by default, Penguin. Some of the imprints authors are led to include Trafford, AuthorHouse, Xlibris, and iUniverse, who according to one source, are all part of the Author Solutions family.
Following the announcement last week that three authors have filed a class action lawsuit in California and New York against the vanity press for its business practices, Penguin announced that it was making some changes to the Author Solutions structure by replacing current CEO Kevin Weiss with Andrew Phillips, Penguin's head of Penguin International. The publisher made the statement that Weiss was invaluable during the transition time when Penguin took over Author Solutions, but that he would be moving on.
He didn't move very far. According to a scathing post by author and self-publishing advocate David Gaughran, Weiss was given a position on Penguin's board of directors.
Gaughran's very detailed post went on to expose a number of major publishing houses who all own or once owned vanity press imprints powered by Author Solutions. That list includes HarperCollins, Simon&Schuster, and Harelquin, among others.
In all fairness, Author Solutions' problems began long before Penguin stepped in. And perhaps it is Penguin's intention to clean house at the platform with the intention of providing self-published authors another choice in the industry. Yes, admittedly, cleaning up the types of allegations that unhappy authors have been lobbing at the company–which includes accusations of unpaid royalties, intentional and expensive errors in the content, and more–takes time and often a change of leadership. Hopefully, that is Penguin's plan with its latest hire.
Mercy Pilkington is a Senior Editor for Good e-Reader. She is also the CEO and founder of a hybrid publishing and consulting company.