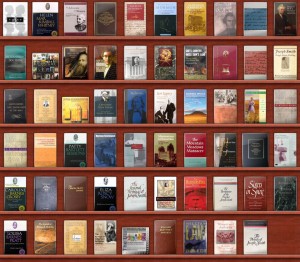 When authors want to make a digital ebook, they have to sit down and write and rewrite and edit and rewrite again. It often takes a fair amount of time to pump out the written work. Philip M. Parker, who spearheads ICON Group International, seeks to defy this convention. He has developed a new methodology to write non-fiction material based on an algorithm. This has allowed him to list 100,000 ebooks on Amazon and close to 700,000 in his company.
This new computer system allows a full book to be written in close to twenty minutes. It is best suited to non-fiction and obscure technical documentation. This includes business reports, technical, rare diseases, and dictionaries. The company has developed a staggering number of Websters dictionaries for various fringe languages because of the open source nature.
The essence of this computer system is tapping into massive databases of content. It avoids plagiarism by rewriting the content and cross references other subjects written about it. You won't get a creative perspective on the subject matter, but for technical documents it is unwarranted. When studying a very specific subject, most people just want the facts, graphs, and statistics, something this system excels at.
The Singularity Hub mentioned that "The success (and brilliance) of this system is that Parker designed the algorithms to mimic the thought process that an expert would necessarily go through in writing about a topic. It merely involves deconstructing content within a genre. He has some experience in this, as he has written at least three books the old fashioned way. It's the recognition of how algorithmic content creation is (for the most part) that allows it to be coded as artificial intelligence."