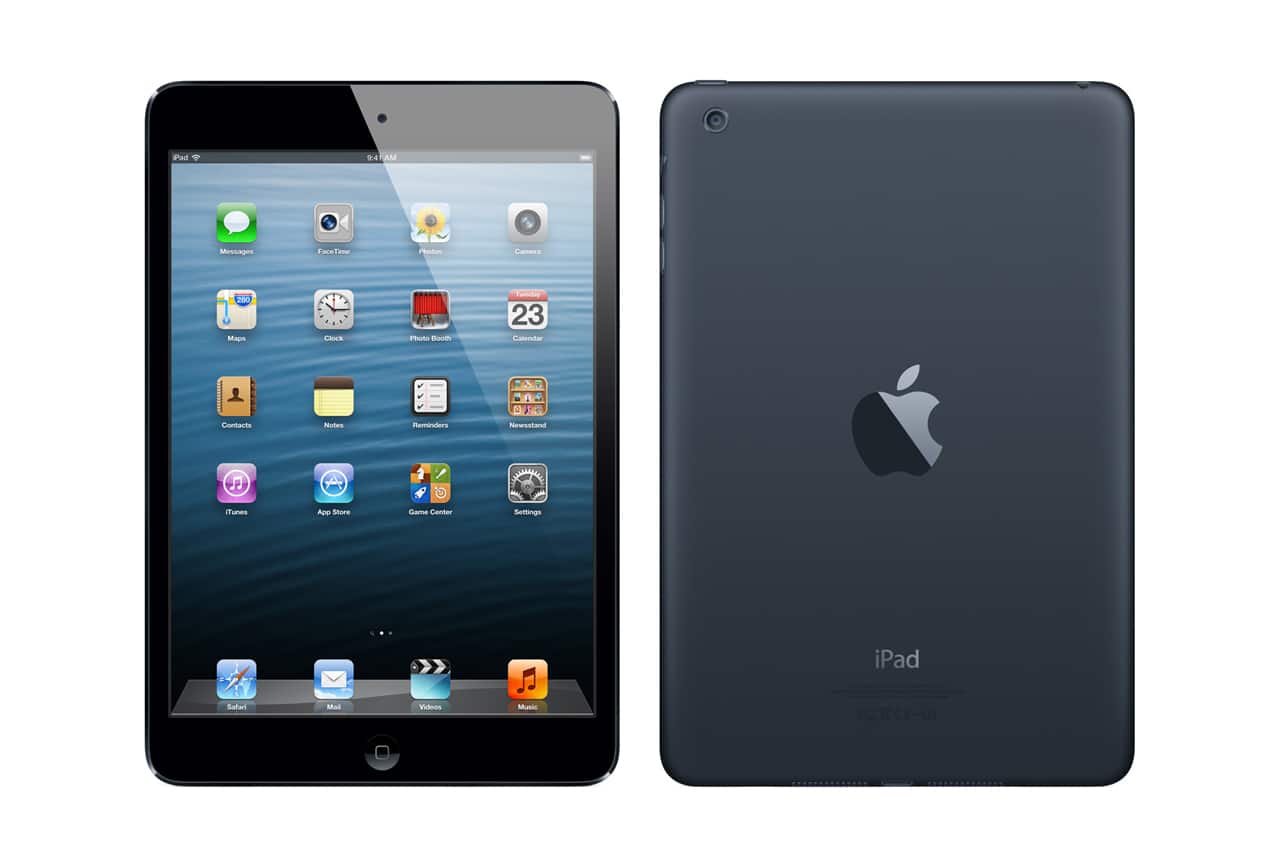 Walmart offering iPad 4 for $399, iPad Mini on a roll, iPad shipment may reach 100 million in 2013
Walmart is offering a quite hefty 20 percent discount on the third gen iPad. The 16 GB Wi-Fi only iPad can be yours for just $399, the same as what Apple is charging for iPad 2 model. For those buying the most recent iPad 4, there is a bonus $30 iTunes card awaiting them, which can be enough for a few paid apps from the Apple App Store.
While the above applies to the 9.7 inch sized iPad, its smaller sibling, the iPad Mini, seems to have turned into a crowd favorite, with sales projected to eclipse the regular iPad. This was not what Apple had expected, and the company is forced to revise its estimates and double the orders with its component suppliers. A smaller size coupled with a super thin profile has hit upon the consumer sweet spot like none other. Sale of the mini iPad is set to reach a record 12 million units in the first quarter of its launch.
Meanwhile, analysts predict Apple's dominance in the tablet segment to continue well into next year, which could see it push no less than a 100 million of its iPad devices. Apple has already shipped 42.8 million iPads in the first three quarters of 2012 and another 26 million is expected in the last festive quarter. That adds up to a thoroughly impressive 62.8 million iPad tablet total for 2012.
"In 2013, it is likely that Apple will adjust its product portfolio to meet the strong demand for the iPad mini," wrote DisplaySearch analyst David Hsieh on the company blog. "We believe that Apple is targeting total iPad shipments of 100 million in 2013, half accounted for by the iPad mini, and 40 million new iPad and 10 million iPad 2, as production continues at least until the middle of 2013."
Irish government drops Blackbery, favors the iPad
The ubiquitous Blackberry has run out of favor with the Irish government, instead picking up the Apple iPad in a move that has more to do with saving costs than anything else.
"The provision of support for the BlackBerry carries the additional cost of two separate servers, power, cooling, administration, and annual support," a spokesperson stated in support for favoring the iPad over BlackBerry.
Interestingly, the move comes at a time when the new BlackBerry 10 platform is set for a Jan 30 launch next year. Government sources though have confirmed they are open to evaluating new alternative platform in 2013, which means BB 10 does stand a chance when it is launched next year.
EE offering Galaxy Note 10.1 and Nexus 7 in the UK
Everything Everywhere, the British 4G mobile service provider, has announced the availability of Nexus 7 and Galaxy Note 10.1 device in the country.
Price and data on offer for the Galaxy Note 10.1:
£25.99 monthly and £249.99 up-front for 3GB
£30.99 monthly and £199.99 up-front for 5GB
£35.99 and £99.99 up-front for 8GB
Similarly, the same for the Nexus 7 device is:
£25.99 monthly and £49.99 up-front for 3GB
£30.99 monthly and £29.99 up-front for 5GB
£35.99 monthly and £25.99 up-front for 8GB
For those who'd like for an Android alternative, there is the Surface RT now on sale from retailer John Lewis. The Windows RT tablet has been priced at £479, which is for the 32 GB version and is inclusive of the black touch cover. Similarly, the 64 GB model can be bought for £559, including the touch cover.
Ainol Novo 9 tablet priced at $250
The Chinese tablet manufacturer is known for its tablet devices that offer decent performance while pricing them dirt cheap. Novo 9, the latest device, lives up to this. The Novo 9 comes with a quad-core AllWinner A31 processor, 2 GB RAM, 16 GB storage, 9.7 inch 2048 x 1536 display, and a 10,000 mAh battery. The tablet runs the latest Android Jelly Bean and is priced a quite affordable $250.
Google Map app back on the iPad
Apple Maps has been the butt of many jokes, with users ending up in the most unlikeliest of places, including some of the most inhospitable and potentially dangerous terrains on planet earth. Thankfully, Google has come to the rescue by launching its own mapping application: Google Maps as a free download from the Apple Store. The Google Maps app now available for the iPad comes with some new features such as voice-guided and turn-by-turn navigation that earlier iteration of Google Maps for iOS never had. Other features of the Google mapping application for iOS includes satellite imagery, street view, traffic view, and so on. Millions have already taken on the Google apps, something that they have always been familiar with since all version of iPad prior to iOS 6 always come integrated with it. Some also fear it might not last long, but until it is removed, users have far greater probability of ending up where they intend to be.
Sovan Mandal is the senior tablet and tech corespondent for goodereader.com. He brings a international approach to news that is not just applicable to the North American market, but also Asia, India, Europe and others. Sovy brings his own writing flavor to the website and is interested in Science Fiction, Technology and Writing. Any questions, send an email