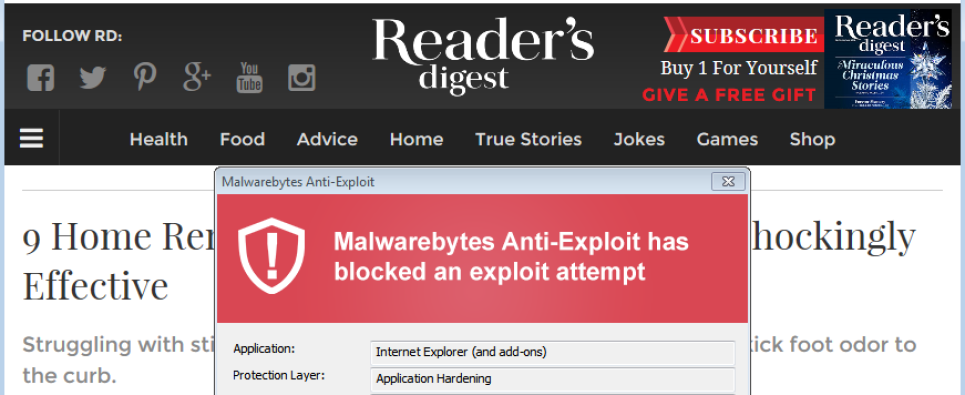 If you are a regular visitor of the Readers Digest website,  the website has been hacked. People who visit the site with outdated versions of Adobe Flash, Internet Explorer, and other browsing software are silently infected with malware that gains control over their computers.
The attack consists of a malicious script injected within compromised WordPress sites that launches another URL whose final purpose is to load the Angler exploit kit. Reader's Digest has not updated any of their core plugins in quite sometime, which is contributing to their site attacking people who just want to read.
Reader's Digest was made aware of this problem almost a week ago and has not done anything to remedy the problem. I would encourage everyone not to visit this site until we update this post and give the all clear.
Update: Readers Digest wrote Good e-Reader and said the following
"We became aware of the malware attack last week and have been working with our security provider, technology partners and platform provider to investigate the issue and perform extensive security checks on our website. At this point, we are addressing all known vulnerabilities of the site. We take security very seriously and are taking every step to ensure the integrity of our site. We are working to resolve this issue as quickly as possible and hope to have the site running normally very shortly."