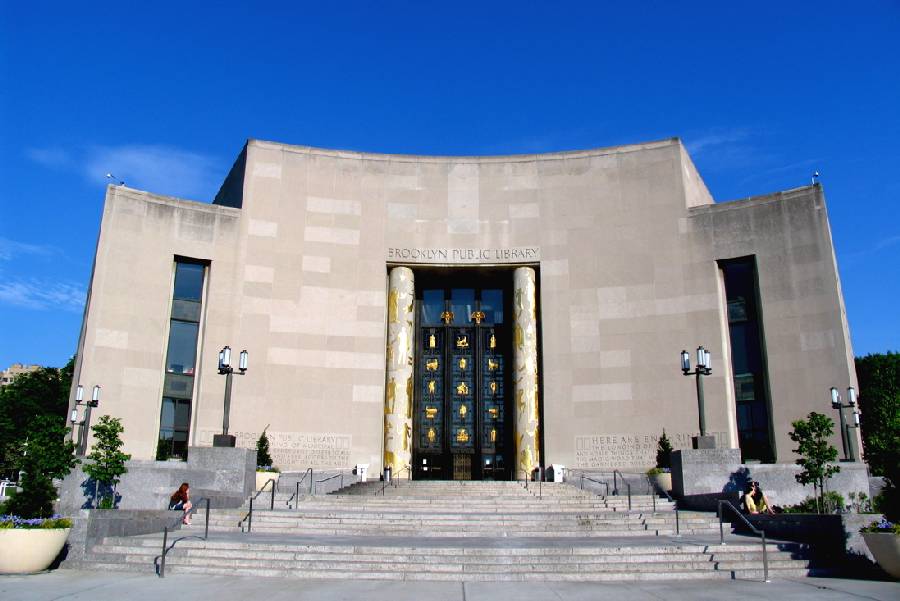 The 3M Cloud Library service may only be a few years old, but the company has developed a cohesive business in a short period of time. The company finds a ton of success in functioning as a content distribution system for libraries. The 3M platform is very attractive to publishers and has secured numerous pilot projects for Penguin, Hachette, and Simon and Schuster. What exactly goes into the formation of these limited programs and how do libraries benefit?
I spoke to Tom Mercer, Cloud Library Marketing Manager at 3M, about what goes into setting up these pilot projects. He said "Pilot projects open with a dialog with the publisher, we talk to all the big six, and all of them are willing to take our call. This is mainly because of our track record, we meet all of our deadlines and if we say we will do something, we do it. 3M goes to all the major events on the publishing circuit, such as; BEA, London Book Fair, Frankfurt Book Fair. We ask them about their primary concerns, barriers and sales cycle. For example, Penguin opened up with us at first, with just their backlist eBook titles, and after they were happy with our delivery of data, metrics and statistics, they felt more comfortable and opened up all of their titles."
May 1st was a big day in the history of 3M. The company was selected as the primary vehicle for the new Simon and Schuster pilot project at the New York Public Library and the Brooklyn Public Library. We caught up with Christopher Platt, the Director of Collection & Circulation Operations at NYPL. He mentioned that publishers often choose his library because of the sheer amount of visibility and internet ebook loans they get. The library saw over 753,000 loans in one calendar year just for trade-fiction, which was a huge jump from 173,000 three years ago. Overall lending in one year toppled 28,000,000 digital books, audiobooks, movies, physical books, and music files. Needless to say, 3M has capitalized on dealing with one of the largest libraries in the USA and sold it a fairly "substantial" collection. Tom commented "We been talking with S&S for a very longtime and they were willing to do a trial. Getting their titles in the system has been very intensive but luckily New York Public Library was very comfortable with the entire process"
For a major publisher to evaluate if a pilot project is successful, they need data. Tom said, "The publishers need a ton of big data, how many books are sold, where they are, are these books circulating, how many loans they have received and other metrics. We never share customer data, nothing is ever shared, I really want to stress this. Big data, how many books are sold, where are they, are these books circulating, how often they are. We never share customer data, nothing is ever shared, books and how often they circulate." Chris weighed in on big data, saying, "When you don't pay attention to public libraries, you lose a large amount of data. Publishers aren't being exposed to that reader's behavior. Libraries aggregate data all over the place, funding agencies, government, and annual reports."
One of the pitfalls of big data right now is the existing ILS systems by Triple iii and Polaris. These systems are designed to simplify librarians lives, by reporting on checkouts, sales, and all aspects of daily library life. Most of this data ends up in annual reports for specific areas to justify funding and also inform the American Library Association on lending behaviors. One of the big problems is when a library does physical and digital lending and deals with more than one company to facilitate it. Current ILS systems were not designed to function in this way and is a growing concern to major libraries all over the world. 3M is finding great success dealing with Polaris and other ILS vendors to incorporate its API tools into their platforms. This allows libraries to get firmware updates to their ILS platforms that have the 3M system built into it, making everyone's lives way easier.
Most of the big libraries in the USA deal with one content distribution system. The major ones in New York that were selected for the recent ebook trial programs all deal with more than one digital library content delivery method. New York Public Library deals with both Overdrive and 3M. Tom commented, "Most libraries deal with more than one system and equal distribution of content. You will rarely see libraries buying the same titles from both companies, but libraries like the varied selection of titles. We currently deal with over 140 libraries in the US and 80% of them deal with Overdrive. This is a better method because it is up to the patrons on how they want to consume their content. Rather than, say, here is one platform and use it, libraries are starting to use more than one. A number of our libraries are saying our platform is starting to out-circulate Overdrive or Axis 360."
Many people suggest that the reason 3M gets selected for all of the major publishing trial programs in New York is because 3M doesn't deal with Amazon. Overdrive often gets the short-end of the stick in this regard, even though it is thought to control over 90% of the digital library market in the USA. Tom dispelled some of these rumors and said, "Us not dealing with Amazon has never come up in conversations, publishers never say 'YAY! You don't deal with amazon? Sign us up!' We have good customer service, good focus, we get back to people and don't give people the runaround. Our system is fairly easy to use and very intuitive, it's not overly complicated." Although 3M doesn't currently do business with Amazon for loaning out ebooks to the Kindle platform, it is not entirely out of the question. Tom mentioned "We hope one day to deal with amazon and keep publishers happy."
When it comes down to pilot projects with the big six publishers, there is a ton of work that goes behind the scenes to make it happen. It often takes over a year of negotiation to sway them over into dealing with the library system. 3M in a short amount of time has had many successful campaigns, and paved the way for libraries all over the USA to get access to books they did not have a year ago. Digital library lending is growing; over 45% of libraries are reporting a loan increase in Canada, and the USA is reporting a 67% increase.

Michael Kozlowski has written about audiobooks and e-readers for the past twelve years. Newspapers and websites such as the CBC, CNET, Engadget, Huffington Post and the New York Times have picked up his articles. He Lives in Vancouver, British Columbia, Canada.