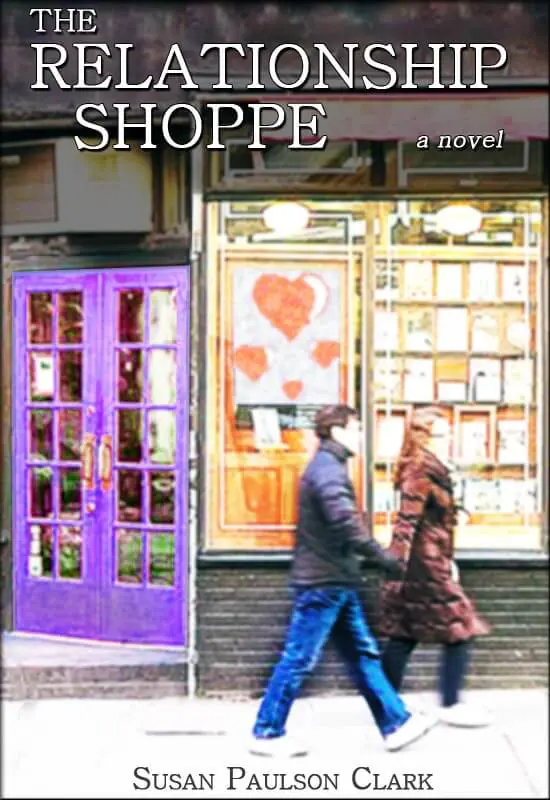 So, your ebook is ready to publish and now you need a cover. Before you get started: are you sure it's ready? Has it been edited and proofread? Have you read it out loud? Great! Just checking. Because a good cover cannot "cover up" bad writing or grammar.
That said, it sure can influence people to buy it.
BRING IN A PROFESSIONAL
I'll just come right out with it: unless you're a graphic artist, please don't create your own cover.
Say you have an eye for art, you're an oil painter or sculptor, but you've never created digital art. It's not the same skill set, so it won't look professional. Or say you're a computer expert and think, no sweat, you can figure out any graphic design program. Have you ever seen a geeky-looking website created by a person you could just picture in too-short pants and Coke-bottle glasses? You know what I'm talking about, and you don't want your cover to look anything like that.
I researched book cover creators and found options that ran from choosing the lowest bidder on Elance.com to hiring an a seasoned artist who's represented by an agent and charges thousands of dollars. After much investigation, I ended up putting a free ad on my local Art Institute website. I found a talented recent graduate who charged me a reasonable price. (Ruth Siddiqi: http://ruthsiddiqi.blogspot.com.) Another resource is the Author Toolkit on the World Literary Café website: http://www.worldliterarycafe.com/content/author-resource-toolbox. Click on the PDF at the bottom of the page.
As you consider which designer to use, study their online portfolio or have them email images. Make sure the designer has experience with book covers.
BE THE ARTISTIC DIRECTOR
You need to take the reins and provide management for your project. It is highly unlikely that you give the designer carte blanche and love whatever they come up with. So spend time preparing for your first meeting. And, throughout the process, remember the most important thing about an ebook cover: it has to look good small for retail pages or your own website/blog. In other words, it can't have too much detail.
Go to Amazon or BN.com and study covers in the same genre in which you write. Though there are exceptions, certain types of books tend to have similar covers.
What I found in my category, women's fiction, is that many covers portrayed people, but not detailed pictures of their faces. No, these were images of a person turned away, or their hands, or a shadowy profile. Also, covers in this category tend to use muted colors. (By the way, women's fiction is more literary than romance; romance book covers usually sport busty women and bare-chested men.)
Science fiction books often feature bright covers with fairly distinct images of heroes or creatures. Children's books, since most of them are illustrated, use artwork from the illustrator who created the inside pages. Many non-fiction books use bold type treatments (large, distinctive fonts on a simple background) and, if the author is an authority on the topic, their picture.
You can also use Google Images to search for your genre; for example, look up "detective novel book covers."
While you're looking around, take note of fonts and colors that you like and the types of covers, (photography, hand-rendered illustrations, or type treatments, for example) that you prefer.
Ask yourself what kind of mood you want the cover to convey. Will it be cheerful, scary, sentimental, or cerebral?
Finally, prepare your cover text. The title, of course (subtitle if applicable) and the author name or pen name. Notable authors usually have their name sized more prominently than the title. Debut authors should make the title more prominent than the author name. If you have a good review, you might use a quip from that.
GET THE BALL ROLLING
Now it's time to conduct your first meeting. It's important and in your best interest to talk to the graphic artist in person—or Skype—to make sure you're on the same page.
Bring print-outs from your research so that you can communicate what you're looking for. A designer can take your idea and finesse it. Or they may suggest that it needs some tweaking.
In my case, after spending hours poring over photos of bookstores (part of my novel is set in a boutique bookstore) I found a few good photos to show my designer. She selected the one she thought might work the best. We got permission from the photographer to use the photo and ended up manipulating the colors and using a blurred effect. You may also purchase inexpensive stock images. A site like Dreamstime.com offers high quality royalty-free images or images for as low as twenty cents.
Make sure you agree with the designer up front about how many first draft versions you will choose from—usually two or three. After you receive those drafts, choose one and let them run with it. It may take a series of back and forth until you finally come up with the final product.
After the cover is complete, you'll need it in different formats (number of pixels and size dimensions) for sales and marketing purposes. Smashwords, Kindle, and Pubit! use different specifications. You may also want a few lower-resolution images to use on your website or for email signatures.
Now congratulate yourself; you've just completed the best cover possible that represents all the hard work you put into your book!