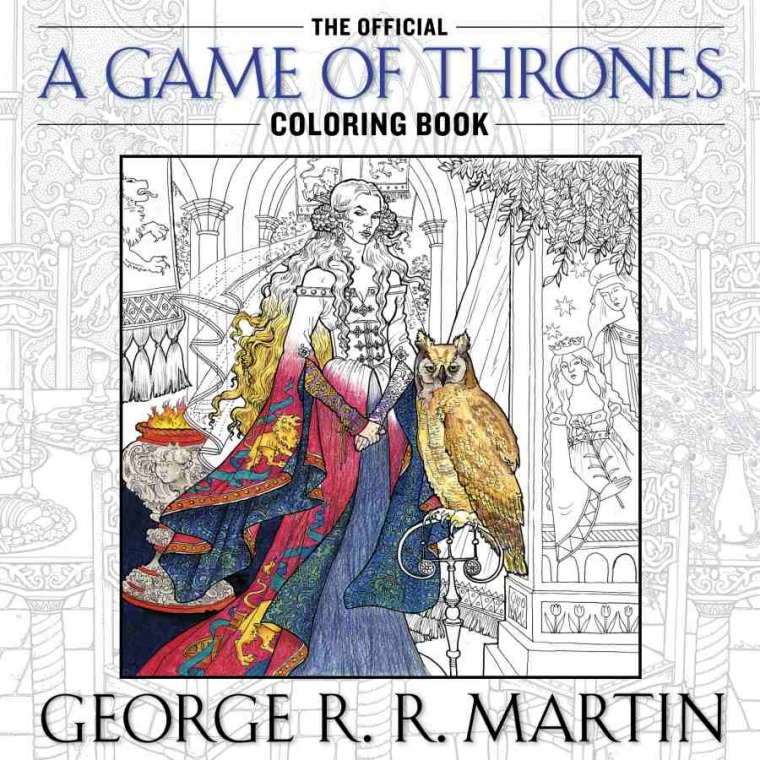 Adult coloring books is the hottest new segment in publishing and everyone is getting involved. Disney has released a new 3D coloring book based on popular characters, to mainstream celebrities such as Kim Kardashian and George R.R. Martin who have jumped into the fray.
The current coloring-book craze was ignited in 2013, when Scottish illustrator Johanna Basford published "Secret Garden." The seemingly obscure offering had an initial printing of 16,000, but has since exploded into a runaway international bestseller, selling nearly 6 million copies — almost 4 million in the past five months alone, according to Debra Matsumoto, marketing manager at Laurence King publishers.
This phenomenon has primarily been fueled online with  colorists posting their elaborate creations on Facebook and Pinterest. Here professional and newbies alike debate such issues such as Prismacolor versus gel pens, or how to make that tricky owl in the corner pop.  The coloring craze has even spawned all sorts of offline gatherings — coloring clubs, meet-ups, even coloring parties at bars.
There is growing medical evidence that not only are adult coloring books stress revilers but contribute to your overall health. It has been well documented that art therapy is helpful among people dealing with a variety of conditions, such as depression, dementia, anxiety, and PTSD.  One 2006 study, found that mindfulness art therapy for women with cancer helped to significantly decrease symptoms of physical and emotional distress during treatment. Another study from the same year concluded that after only one hour of art therapy, adult cancer patients of all ages "overwhelmingly expressed comfort" and a desire to continue with the therapy.
The adult coloring book craze is fairly limited to print and this has resulted in a number of booksellers posting strong revenue.
WH Smith has just reported an 8% in profit in the 12 months to the end of August 2015, compared to the year before, with "coloring therapy" books helping to deliver a strong second half for the high street sector of the business. Stephen Clarke said "In the High Street business, our profit focused strategy continues to deliver sustainable growth. In our core categories of stationery and books we had a stronger second half helped by the new phenomenon of 'color therapy' for adults.
"We've always loved adult coloring books, featuring them from late 2012 when the 'Colour Me Good' Ryan Gosling and Benedict Cumberbatch titles were selling like hot cakes. But the popularity of the new batch of coloring books has even taken us by surprise — a nice surprise — sales are up 1786% year on year. It doesn't seem to be slowing down either. I suppose once you've colored in one book, you need to buy another," Verity Batchelded, Head of Marketing for Book Depository, told The Huffington Post Australia.
Bookstores in Brazil are reporting strong revenue too, in April, two adult coloring books were the bestselling books in the whole country with 232,000 copies sold at the nation's top 12 bookstores. By comparison, the 18 next bestselling books combined sold just 8,000 more copies during the same time period, according to the website Publishing Perspectives, which tracks book sales. By May, nine of the top 20 bestsellers were coloring books including the top eight books in the nonfiction category. Between April 20th and May 17th, coloring books accounted for over 17% of all book sales, and almost 15% of industry revenue.
Coloring books has been one of the critical segments in publishing over the course of 2015. This is a niche that traditionally sells better in print form, rather than interactive e-books or dedicated apps. Stay tuned to our blog next week, when I will discuss the best methodologies to self-publish an adult coloring books and how to get it into bookstores.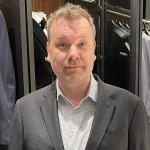 Michael Kozlowski has written about audiobooks and e-readers for the past twelve years. Newspapers and websites such as the CBC, CNET, Engadget, Huffington Post and the New York Times have picked up his articles. He Lives in Vancouver, British Columbia, Canada.