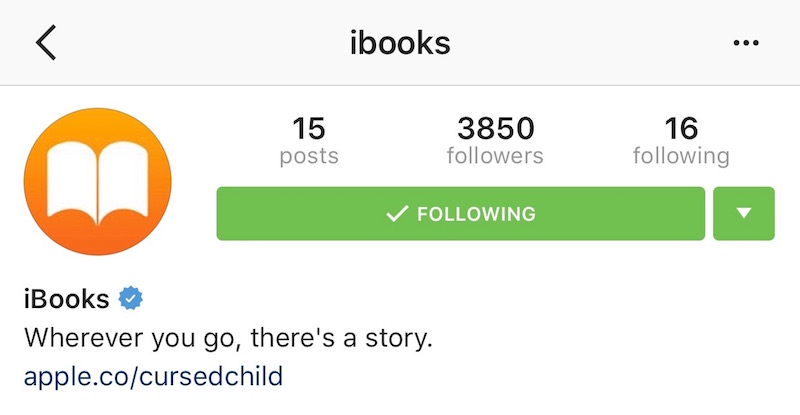 Apple just started an Instagram account for their iBooks store. They are sharing quotes, author spotlights, and unique videos. The intention behind this new initiative is to draw more intention to the Apple bookstore.
There are a number of pictures on the Instagram account from the Harry Potter and the Cursed Child London stage play and some fans dressed up as various characters. Apple is also hyping Blake Crouch's Dark Matter, Emma Cline's The Girls, and Wendy Walker's All Is Not Forgotten.
It will be interesting to see if Apple is regularly committing to posting new content on a regular basis or if there is merely a lark.