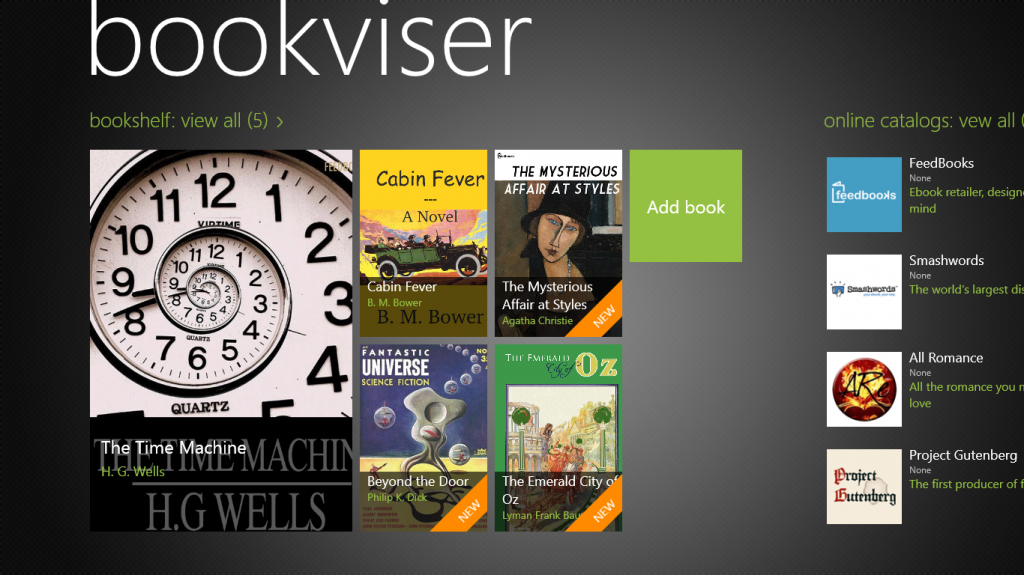 Bookviser, the ebook reading app for the Windows Phone platform has announced an update that will make it compatible with the latest Windows Phone 8 version. Of course all the endearing qualities of the app that has made it among the most sought after ebook reading application for Windows Phone 8 remains intact while a few enhancements has also been added to the list.
Among the new features that have been introduced to the Bookviser app include a more realistic look and feel for the page turning animation including a book jacket that can be added to the open book, with the option to turn off the latter as well if the user so desires.
These apart, there are a few other options that has been made available to work with the text, which includes the ability to copy texts, sharing the same over social media networks such as Twitter, Facebook and such right from within the app itself. Users will also have the option to search a selected word in Google as well as the app's own built in dictionary.
Among the new advanced library features introduced with the app include the ability to sort titles alphabetically, or according to the last date of opening the title. Users will also have the option to group titles according to authors or genres along with means to single out the latest additions.
The new updated app also enables users to import ebook titles located on other devices including those held in Skydrive or other cloud based servers. These apart, the new update to the apps ensure users will be able to "download titles from pre-installed catalogs (Feedbooks, Project Guttenberg, AllRomance, Smashwords), connect any other OPDS catalog of your choice, or download multiple books per session from OPDS catalog".
All of the above mentioned enhancements comes in addition to the usual benefits the app presents such as "color and font customization, bookmarks, footnotes support, search for text in the book, progress bar and 'go to section' function" and so on. The makers of the app also informed they wish to evolve into the best ebook reading app on the Windows platform and have already planned several enhancements towards achieving that goal. These include "synchronization of Windows Phone and Windows 8 versions, built-in dictionary, note taking, highlights, DRM and PDF support." The app right now is compatible with ePub and fb2 formats. Another extremely likeable feature of the app, something that they have vowed to stick to at all times is to keep the app free of ads. This they claim will allow for a pure ebook reading experience with no distraction to worry about.
Sovan Mandal is the senior tablet and tech corespondent for goodereader.com. He brings a international approach to news that is not just applicable to the North American market, but also Asia, India, Europe and others. Sovy brings his own writing flavor to the website and is interested in Science Fiction, Technology and Writing. Any questions, send an email