Bowker, a prominent player in the realm of author services, is set to broaden its horizons through a strategic collaboration with StreetLib, a move that adds a robust global distribution facet to its service offerings, the company announced via a press release. StreetLib brings to the table a user-friendly ecosystem that simplifies the intricate processes of content creation, publication, and distribution for e-books and audiobooks. The platform, accessible through a unified dashboard, facilitates seamless operations for authors, irrespective of their geographical location. This aligns with the contemporary need for flexibility and accessibility, enabling authors to manage their literary endeavors with ease and efficiency.
This development has been met with enthusiasm by Beat Barblan, the General Manager at Bowker who said: "We're excited to team with StreetLib and make their global distribution platform available through Bowker. Their ability to support and distribute digital content across multiple formats is impressive and will help authors unleash their global publishing potential."
One of the standout features of this collaboration is the global reach afforded by StreetLib's distribution service. With integration into more than 50 online retailers, digital libraries, and subscription platforms, StreetLib connects authors with over 250 outlets and 50,000 consumer points across the globe. This expansive network covers a spectrum of content types, including e-books, audiobooks, print-on-demand (POD) materials, comics, and magazines. Such diversity ensures that authors tapping into this partnership can cater to a wide range of audience preferences.
The analytics arm of StreetLib offers a comprehensive view of sales data, empowering authors with valuable insights. With real-time sales estimates across various retail and subscription partners, authors can make informed decisions about their marketing strategies. The user-friendly dashboard simplifies the tracking and analysis of sales performance, enabling authors to fine-tune pricing and promotional campaigns for optimal results.
Another notable aspect is the commission-based pricing model employed by StreetLib. By eliminating upfront publishing fees, the platform allows authors to kickstart their publishing journey without financial barriers. Authors receive monthly payments automatically, coupled with transparent and detailed reporting. StreetLib's commission-based approach ensures that authors retain a significant portion of their earnings, fostering a more equitable and rewarding publishing experience.
Simplified onboarding also happens to be a key focus of this collaboration. StreetLib streamlines the registration process, requiring only a few straightforward steps. Once registered, authors can effortlessly upload their titles individually or in bulk, making them instantly available for sale. This streamlined approach aligns with the ethos of accessibility and user-friendliness that defines contemporary digital platforms.
In essence, the partnership between Bowker and StreetLib represents a symbiotic alliance geared towards empowering authors. By combining Bowker's established presence in author services with StreetLib's innovative global distribution platform, the collaboration is poised to redefine the landscape of independent publishing.
Speaking of the collaboration, StreetLib CEO Giacomo D'Angelo said, "StreetLib makes it easy to create, publish, and distribute e-books and audiobooks to worldwide book retailers and subscription services through a single dashboard — anytime, anywhere. We are pleased to bring our global distribution technology and expertise to Bowker authors and small and mid-size publishers."
Authors, especially those operating in the realm of e-books and audiobooks, stand to benefit significantly from the enhanced capabilities and opportunities brought forth by this strategic collaboration. As the publishing industry continues to evolve, such partnerships exemplify the commitment to providing authors with the tools and avenues needed to thrive in the dynamic and competitive world of publishing.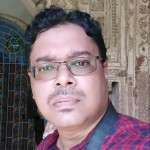 With a keen interest in tech, I make it a point to keep myself updated on the latest developments in technology and gadgets. That includes smartphones or tablet devices but stretches to even AI and self-driven automobiles, the latter being my latest fad.