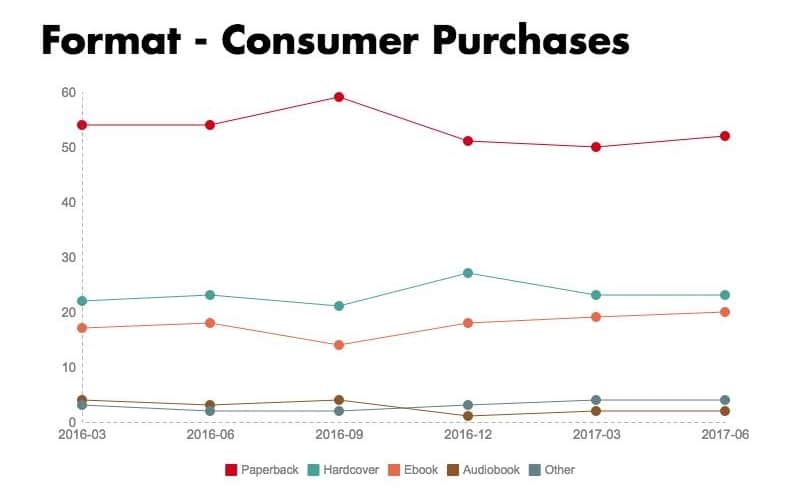 In the first six month of 2017 it is apparent that Canadians are still enamoured with eBooks. Sales increased by 3% versus the same period in 2016 and digital books are now account for 20% of all trade sales.
Canadian book buyers spent a respectable $398 million on print books in the English-language trade market during the first six months of 2017.  Paperbacks continue to be the most popular format of choice with  51% of overall sales and hardcovers are a distant second place at 23%.
Online shopping, which covers shopping on e-commerce websites, mobile app purchases, and ebook/audio downloads, also saw gains during the first half of 2017, rising from 50% to 52% over the same period last year. The second-most popular channel remains chain bookstores, with a fairly steady 25% of market share.