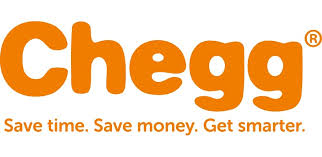 A significant number of startups have tried–and for the most part, failed–to entice readers and publishers with a Netflix-style subscription model for reading. Users would pay a monthly fee or adhere to the freemium model of ads within the texts in order to get to read; the publishers would then receive compensation for the books that were consumed during that month, either in full or in page-view portions.
This model hasn't caught on in a global way, as access to inexpensive ebooks make it far too easy to find great books without paying a monthly fee. In addition, publishers have been wary of releasing digital copies of their authors' works without a firm contracting stipulating the return.
But one publishing arena that has had some success with subscription models for digital editions is the academic publishing sphere, specifically for digital textbooks. The difference in the two kinds of book consumption is what makes the model more attractive. Rather than paying a monthly fee for the right to technically borrow a book, something that hasn't appealed to a lot of pleasure readers, students who consume textbooks are for the most part only doing so because it was required in order to participate in a college class. Even students who needed additional content for a better understanding of the concepts sought out expensive textbooks because they had to, not because they wanted to.
This model is doing so well for one company, Chegg, that the group has just filed for IPO status with the Securities & Exchange Commission and is hoping to raise an additional $150 million dollars to grow its current offering as a digital textbook rental and online student learning hub into a much bigger entity.
In the report on its filing with the SEC, Chegg stated, "In 2010, 2011 and 2012, we generated net revenues of $148.9 million, $172.0 million and $213.3 million, respectively. During the same periods, we had net losses of $26.0 million, $37.6 million and $49.0 million, respectively. In the six months ended June 30, 2012 and 2013, we generated net revenues of $92.5 million and $116.9 million, respectively, and net losses of $31.9 million and $21.2 million, respectively."
Chegg has already operated with nearly $200 million dollars invested from other companies, but this move will make it a publicly traded company accepting investments from the consumer-level.
Mercy Pilkington is a Senior Editor for Good e-Reader. She is also the CEO and founder of a hybrid publishing and consulting company.