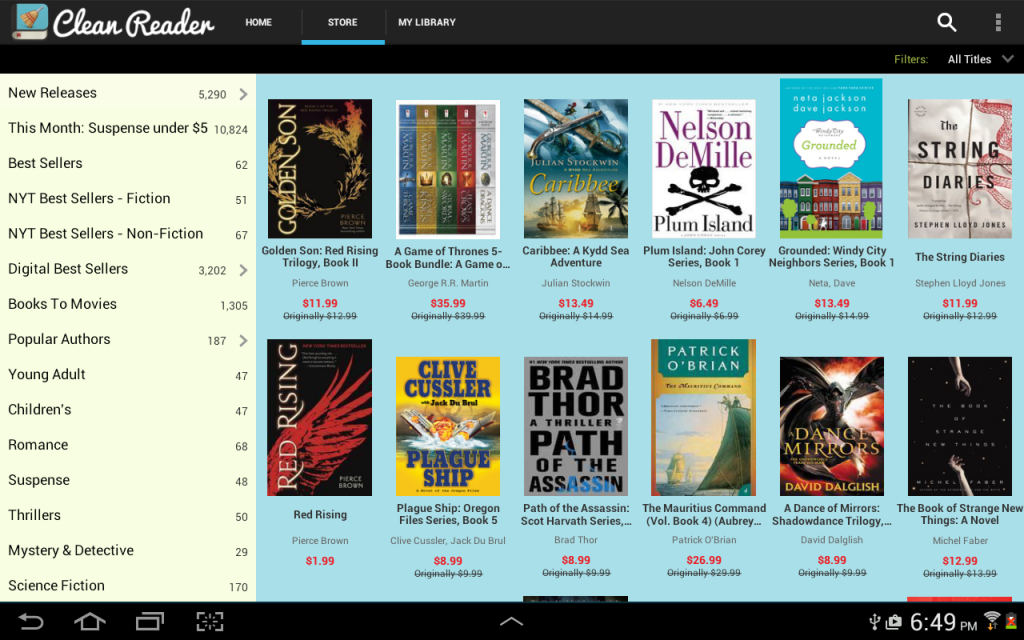 Contemporary e-books are normally full of profanity and some of the classics use verbiage that upset the delicate sensibilities of readers. In order to solve this issue, a new app has been developed called Clean Reader.
Clean Reader has settings that users can employ to customize how clean they want their books to appear.To preserve the context of the book, an alternative word with the same general meaning is available for each instance where a word is blocked from being displayed.
In order for users to read a book with Clean Reader it must be purchased through the in-app bookstore. With more than 1 million titles, including all the latest books from top authors and publishers, the Clean Reader bookstore offers the same books as any other online retailer and with comparable pricing.
According to the Christian Science Monitor, the app may not be to everyone's taste. As pointed out by Ron Charles of the Washington Post, there was an uproar after a revised edition of "Huckleberry Finn" by Mark Twain was published in 2011. The edition removed instances of the n-word from the text, but Salon writer Elon James White wrote at the time, "The book, which deals directly with racism, is not better served by erasing the racial slur," while The Washington Post's Alexandra Petri wrote, "The word is terrible. But it's a linchpin of this book."
If you have young children and don't want to expose them to young adult fiction with swear words or just want to check this app out, you can download it for Android or iOS.