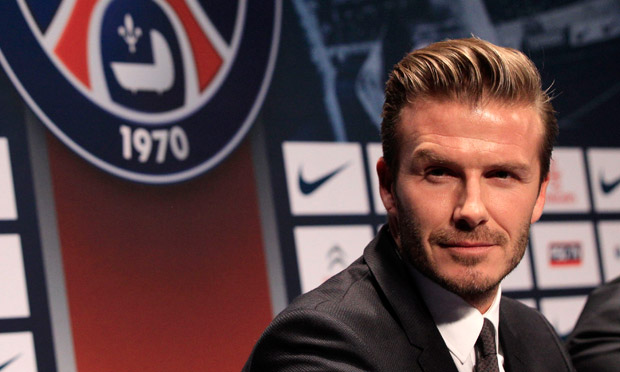 Retired soccer star David Beckham is eager to get into doing what most authors do to engage with their readers: roll out signed copies of his photo book that is set to be launched next week. However, this will be unlike the way the feat is pulled off in the traditional manner where readers get to meet the authors in person while the latter pens his signature on a real paper book. Instead, it will be advanced technology at work here, or rather "groundbreaking technology," as Beckham has described it. The role of technology will be crucial here with the entire event having being planned in collaboration with Facebook.
"In partnership with Facebook, I want to do a truly global signing to coincide with the launch of my new book," said Beckham. "If you are in London, New York, Sao Paulo, or Hyderabad, you can enter to win a ticket to take part in these events and receive a personalized digital signature from me via ground-breaking technology."
Fans eager to have the new photo book will need to register or be physically present in any of the above mentioned cities on October 30, London time. Not only do they stand to win a free digital autograph of the soccer star but can also engage in a live Q&A session with Beckham.
However, with technology perhaps being as much in the limelight as the footballer himself, what remains to be seen is whether the same aura and feel is created as getting the chance to meet your favorite author who puts some real ink on real paper. Plus, getting the chance to spend some time with the author whose writings you adore the most can be something of a once-in-a-lifetime experience with the book bearing his or her personal signature serving as a reminder of those cherished moments. Maybe Beckham's book signing event will not be able to evoke the same kind of romanticism, though there sure will be no lack of takers for the star player's digital autograph.
Sovan Mandal is the senior tablet and tech corespondent for goodereader.com. He brings a international approach to news that is not just applicable to the North American market, but also Asia, India, Europe and others. Sovy brings his own writing flavor to the website and is interested in Science Fiction, Technology and Writing. Any questions, send an email