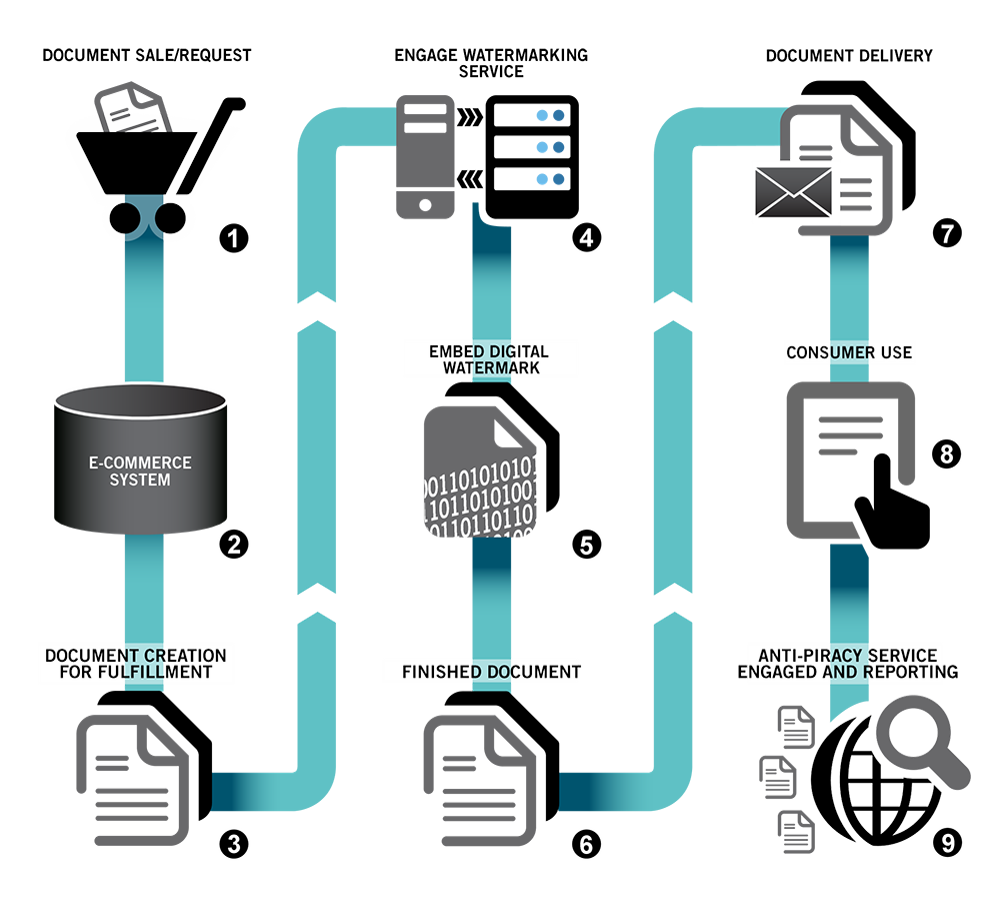 The European publishing industry has firmly embraced social DRM or digital watermark technology to protect and secure their eBook content. Many of the leading online bookstores in the Netherlands and Poland have been distributing books in this fashion for over five years.
Social DRM or Digital Watermarks basically are basically alternatives to Adobe Digital Editions. Unlike ADE, eBook purchases do not need to download any 3rd party tools or programs, instead they simply just copy the book on as many devices as they want. Lots of users actually loan their library to friends, as long as they don't distribute it on the greater internet.
Digimarc is one of the industry leaders in making readers lives simpler and has signed up a number of big name clients over the years. Today, the executive team sat down with Good e-Reader to explain their role in the industry and how they see it growing in the next few years.
When did you guys seriously start to focus on digital watermarks as a viable business model?
Digimarc has been at the forefront of digital watermarking technology for almost two decades. After the acquisition in late 2012 of what is now the Digimarc Guardian platform, the leading anti-piracy solution for the publishing industry, we turned our focus to developing a service for watermarking e-books.
How does the essence of your technology work on a basic and general level?
Digimarc Guardian Watermarking embeds unique, imperceptible, and traceable digital watermarks into e-books in near real-time, enabling distributors and publishers to track where their content is appearing online and identify the sources of leakage and unauthorized distribution. Our cloud-based platform offers easy-to-integrate API support for most e-books formats, including EPUB, PDF, and MOBI. The platform also allows for the inclusion of visible social watermarks – indicating the customer's name, date of purchase, and other information.
Who are your largest clients?
In September, we officially launched Digimarc Guardian Watermarking with HarperCollins Publishers, one of the largest publishers of consumer books in the world, and LibreDigital, a leading provider of e-book distribution and fulfillment services, as partners. At this point, we have integrated with a variety of other prominent publishers and service providers, conducting watermarking at both the retailer and consumer levels. We'll be announcing more of these partnerships in coming months.
Stats on social DRM and Watermark technology are hard to come by any thoughts?
Our feeling is that the apparent trend towards watermarking (and away from DRM) in Europe is only gaining in momentum, followed closely by North America and other markets. Our cloud-based technology is inherently designed to address the global demand we see being driven by both publisher and user preference.
What are the main benefits as you see it, between watermarks and ADOBE DRM.
Unlike DRM, watermarking is both a social deterrent and an identification technology. Visible text added to fulfilled publications reminds users that their files are traceable and can be an effective deterrent to unauthorized distribution. Imperceptible digital watermarks, once detected, enable publishers to pinpoint the source of distribution and take appropriate action.
Technically, Digimarc Guardian Watermarks are fully compatible with DRM solutions, but DRM is both expensive and ineffective against users who are intent on breaking it, and legitimate consumers are frustrated by an overly restrictive experience which prevents them from easily sharing content between devices.
If people started to pirate books with your tech, what do you guys do about it, if anything?
Digimarc Guardian provides the leading anti-piracy solution for the publishing industry. Our systems crawl the web 24×7 to discover and validate pirated content, especially watermarked content, on cyberlockers, peer-to-peer networks, and other offending sites. We then initiate and manage an integrated takedown process, achieving a greater than 95% success rate at removing pirated content from distribution.
As the only platform to offer both watermarking and anti-piracy services, Digimarc Guardian provides publishers with a powerful weapon to both understand and combat the broader piracy ecosystem.
What type of concerns do new clients have about watermarking, what are the common type of questions they ask?
Typical questions about watermarking involve the level of effort required for integration, and cost. We find that most potential clients are very pleasantly surprised by our answers.
On the topic of privacy, we also assure them that Digimarc Guardian Watermarks contain only anonymous digital IDs, never any personal or user information.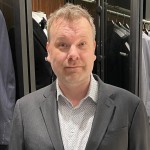 Michael Kozlowski has written about audiobooks and e-readers for the past twelve years. Newspapers and websites such as the CBC, CNET, Engadget, Huffington Post and the New York Times have picked up his articles. He Lives in Vancouver, British Columbia, Canada.