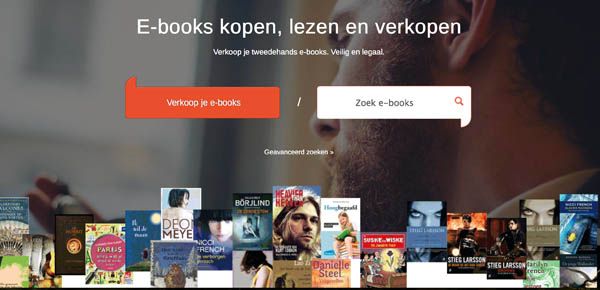 Dutch Publishers have failed to convince a court to shut down a popular used eBook website. A potential battle between lawyers would cost millions over the concept of being able to sell your eBooks legally.
The Amsterdam District Court ruled that website Tom Kabinet can stay open for business during a legal battle against the Dutch Publishers Association. The publishers believe Tom Kabinet infringes on copyrights, said Christiaan Alberdingk Thijm, a copyright lawyer who represents the Dutch Publishers Association (DPA), which has sued to take the site offline.
The Dutch courts have ruled in favor of Tom Kabinet because of the 2012 decision by the Court of Justice of the European Union (CJEU), which ruled in a dispute between Oracle and UsedSoft that the trading of "used" software licenses is legal and that the author of such software cannot oppose any resale. This verdict also applies to ebooks, according to Tom Kabinet.
The essence of Kabinet is that people who own eBooks can upload them to the website and sell them. When a book is sold, a digital watermark is added to the file to insure they will not filter to pirate websites and to add accountability for the buyer and seller.
The judge overseeing the trial has informed the publishers that they can try and mount a case against Kabinet, contending that the Oracle and Usedsoft judgement does not apply to eBooks.