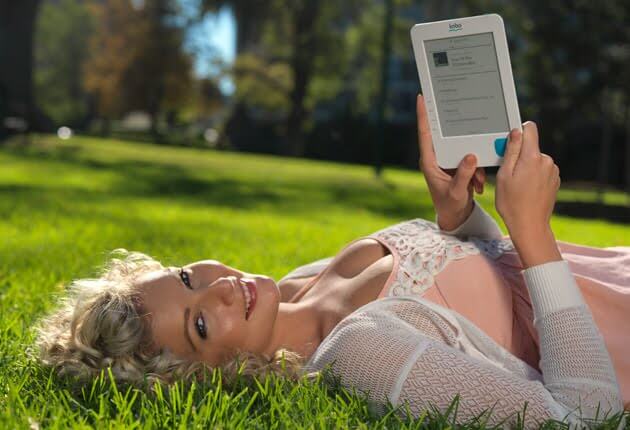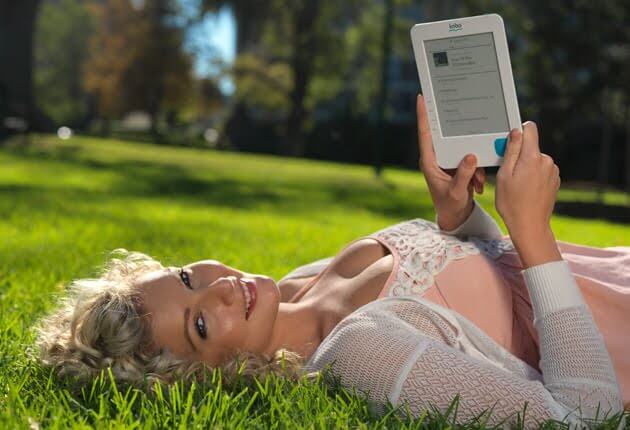 April means Spring is in the air and people become a bit more footloose and fancy free. Now that the weather is getting a bit nicer it is time to take your e-Reader out of the house and take it out! Why not go on a date with a great new eBook! This month we are seeing lots of popular authors write new editions and here is our list of essential reads.
The Lost Years by Mary Higgins Clark – Release Date: April 3, 2012
In The Lost Years, Mary Higgins Clark, America's Queen of Suspense, has written her most astonishing novel to date. At its center is a discovery that, if authenticated, may be the most revered document in human history—"the holiest of the holy"—and certainly the most coveted and valuable object in the world.
Biblical scholar Jonathan Lyons believes he has found the rarest of parchments—a letter that may have been written by Jesus Christ. Stolen from the Vatican Library in the 1500s, the letter was assumed to be lost forever.
Now, under the promise of secrecy, Jonathan is able to confirm his findings with several other experts. But he also confides in a family friend his suspicion that someone he once trusted wants to sell the parchment and cash in.
Within days Jonathan is found shot to death in his study. At the same time, his wife, Kathleen, who is suffering from Alzheimer's, is found hiding in the study closet, incoherent and clutching the murder weapon. Even in her dementia, Kathleen has known that her husband was carrying on a long-term affair. Did Kathleen kill her husband in a jealous rage, as the police contend? Or is his death tied to the larger question: Who has possession of the priceless parchment that has now gone missing?
It is up to their daughter, twenty-eight-year-old Mariah, to clear her mother of murder charges and unravel the real mystery behind her father's death. Mary Higgins Clark's The Lost Years is at once a breathless murder mystery and a hunt for what may be the most precious religious and archaeological treasure of all time.
Calico Joe by John Grisham – Release Date: April 10th 2012
Whatever happened to Calico Joe?
It began quietly enough with a pulled hamstring. The first baseman for the Cubs AAA affiliate in Wichita went down as he rounded third and headed for home. The next day, Jim Hickman, the first baseman for the Cubs, injured his back. The team suddenly needed someone to play first, so they reached down to their AA club in Midland, Texas, and called up a twenty-one-year-old named Joe Castle. He was the hottest player in AA and creating a buzz.
In the summer of 1973 Joe Castle was the boy wonder of baseball, the greatest rookie anyone had ever seen. The kid from Calico Rock, Arkansas dazzled Cub fans as he hit home run after home run, politely tipping his hat to the crowd as he shattered all rookie records.
Calico Joe quickly became the idol of every baseball fan in America, including Paul Tracey, the young son of a hard-partying and hard-throwing Mets pitcher. On the day that Warren Tracey finally faced Calico Joe, Paul was in the stands, rooting for his idol but also for his Dad. Then Warren threw a fastball that would change their lives forever…
In John Grisham's new novel the baseball is thrilling, but it's what happens off the field that makes CALICO JOE a classic.
The Innocent by David Baldacci – Release Date: April 17th
America has enemies–ruthless people that the police, the FBI, even the military can't stop. That's when the U.S. government calls on Will Robie, a stone cold hitman who never questions orders and always nails his target.
But Will Robie may have just made the first–and last–mistake of his career . . .
THE INNOCENT
It begins with a hit gone wrong. Robie is dispatched to eliminate a target unusually close to home in Washington, D.C. But something about this mission doesn't seem right to Robie, and he does the unthinkable. He refuses to kill. Now, Robie becomes a target himself and must escape from his own people.
Fleeing the scene, Robie crosses paths with a wayward teenage girl, a fourteen-year-old runaway from a foster home. But she isn't an ordinary runaway-her parents were murdered, and her own life is in danger. Against all of his professional habits, Robie rescues her and finds he can't walk away. He needs to help her.
Even worse, the more Robie learns about the girl, the more he's convinced she is at the center of a vast cover-up, one that may explain her parents' deaths and stretch to unimaginable levels of power.
Now, Robie may have to step out of the shadows in order to save this girl's life . . . and perhaps his own.
Unnatural Acts by Stuart Woods – Release Date: April 17, 2012
Stuart Woods is in top form…and so is his perennially popular hero, Stone Barrington!
When a hedge fund billionaire hires Stone Barrington to talk some sense into his wayward son, it seems like an easy enough job; no one knows the hidden sins and temptations of the ultra-wealthy better than Stone. But as Stone and his erstwhile protégé, Herbie Fisher, probe deeper into the case—and an old one comes back to haunt him—he realizes that even he may have underestimated just how far some people will go to cover up their crimes…and plan new ones.
From Manhattan's mahogany-paneled law offices to its modern penthouse lofts and dimly lit nightclubs, the trail of entrapment and murder leads to a shocking act that no one could ever have anticipated.
The Witness by Nora Roberts – Release Date: April 17, 2012
Daughter of a controlling mother, Elizabeth finally let loose one night, drinking at a nightclub and allowing a strange man's seductive Russian accent lure her to a house on Lake Shore Drive. The events that followed changed her life forever.
Twelve years later, the woman known as Abigail Lowery lives on the outskirts of a small town in the Ozarks. A freelance programmer, she designs sophisticated security systems—and supplements her own security with a fierce dog and an assortment of firearms. She keeps to herself, saying little, revealing nothing. But Abigail's reserve only intrigues police chief Brooks Gleason. Her logical mind, her secretive nature, and her unromantic viewpoints leave him fascinated but frustrated. He suspects that Abigail needs protection from something—and that her elaborate defenses hide a story that must be revealed.
With a quirky, unforgettable heroine and a pulse-pounding plotline, Nora Roberts presents a riveting new read that cements her place as today's most reliably entertaining thriller
author—and will leave people hungering for more.

The Wind Through the Keyhole: A Dark Tower Novel, by Stephen King – Release Date: April 24, 2012
In The Wind Through the Keyhole, Stephen King returns to the rich landscape of Mid-World, the spectacular territory of the Dark Tower fantasy saga that stands as his most beguiling achievement.
Roland Deschain and his ka-tet—Jake, Susannah, Eddie, and Oy, the billy-bumbler—encounter a ferocious storm just after crossing the River Whye on their way to the Outer Baronies. As they shelter from the howling gale, Roland tells his friends not just one strange story but two . . . and in so doing, casts new light on his own troubled past.
In his early days as a gunslinger, in the guilt-ridden year following his mother's death, Roland is sent by his father to investigate evidence of a murderous shape-shifter, a "skin-man" preying upon the population around Debaria. Roland takes charge of Bill Streeter, the brave but terrified boy who is the sole surviving witness to the beast's most recent slaughter. Only a teenager himself, Roland calms the boy and prepares him for the following day's trials by reciting a story from the Magic Tales of the Eld that his mother often read to him at bedtime. "A person's never too old for stories," Roland says to Bill. "Man and boy, girl and woman, never too old. We live for them." And indeed, the tale that Roland unfolds, the legend of Tim Stoutheart, is a timeless treasure for all ages, a story that lives for us.
King began the Dark Tower series in 1974; it gained momentum in the 1980s; and he brought it to a thrilling conclusion when the last three novels were published in 2003 and 2004. The Wind Through the Keyhole is sure to fascinate avid fans of the Dark Tower epic. But this novel also stands on its own for all readers, an enchanting and haunting journey to Roland's world and testimony to the power of Stephen King's storytelling magic.
Fifty Shades of Grey Trilogy by E L James
The first book came out on April 3rd with Fifty Shades of Grey: Book One of the Fifty Shades Trilogy. The next installment Fifty Shades Darker: Book Two of the Fifty Shades Trilogy is due out on April 17th. The 3rd book is due on the same day with Fifty Shades Freed: Book Three of the Fifty Shades Trilogy.
"Fifty Shades," which drew inspiration from the insanely popular series by Stephenie Meyer. Christian Grey and Anastasia Steele are loosely based on "Twilight's" Edward and Bella. James, a TV executive, wife and mother based in London, took a young adult novel and spiced it up, said Sarah Weir, a contributing editor at Yahoo! Shine. Weir said that since a lot of young adult novels have such broad fan bases now, the success of "Fifty Shades" will probably be replicated more and more.

Michael Kozlowski is the Editor in Chief of Good e-Reader. He has been writing about audiobooks and e-readers for the past ten years. His articles have been picked up by major and local news sources and websites such as the CBC, CNET, Engadget, Huffington Post and the New York Times.