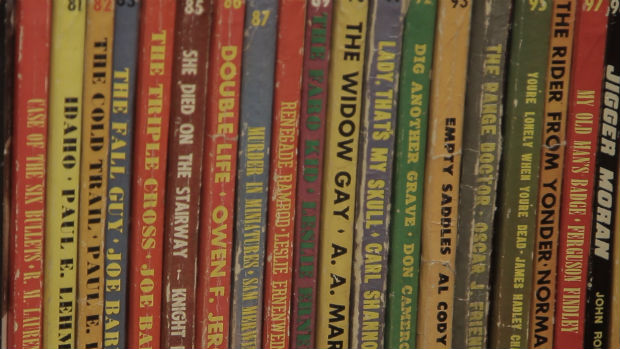 Harlequin, one of the world's leading publishers of books for women, announced that they are doing quite a number of digital first eBooks. The Harlequin, Harlequin TEEN, Harlequin MIRA and Harlequin HQN imprints will all introduce original digital first titles in the coming months.
Harlequin will extend its iconic series brand with Harlequin-E, a digital first series program that allows writers the chance to turn out-of-the-box ideas that don't fit into existing series romance lines into ebooks. Harlequin-E will initially focus on mystery, romance, erotic romance, young adult, fantasy, fantasy romance, sci-fi and sci-fi romance categories. Harlequin-E will launch its first digital story in fall 2013 and feature stories with a minimum word count of 10,000.
Harlequin TEEN will launch its digital first program on October 1, 2013, with Stir Me Up by debut author Sabrina Elkins, a contemporary young adult novel with New Adult crossover appeal. With a demographic that increasingly reads, shops and interacts digitally, the Harlequin TEEN digital first platform is a natural extension of the existing program and allows the young adult imprint to introduce fresh new voices to readers and to let no great book go unpublished.
Harlequin MIRA and Harlequin HQN will launch their digital first programs in the first quarter of 2014 and begin by publishing a select number of titles, including I See London, a New Adult novel by debut author Chanel Cleeton (Harlequin HQN), and Wonder Girl, a women's fiction novel by Rebecca Coleman (Harlequin MIRA).
"We're thrilled to further expand our reach in the digital space," said Loriana Sacilotto, EVP, Global Editorial at Harlequin. "In a retail environment that's increasingly challenging for new and emerging authors, digital publication and promotion allows us to continue to encourage author discovery and growth, bring books to market more quickly, leverage popular digital trends and offer authors an outlet for their nontraditional and ancillary streams."