The London-based international research data and analytics organization, YouGov recently polled a section of the American public to find out more about the book-owning habits of Americans. Here is what their findings revealed.
The findings indicate that a significant 85 percent of Americans possess at least one physical book. However, the size of these personal libraries varies, with 20 percent reporting ownership of 1 to 10 books, 14 percent having 11 to 25, and 13 percent falling within the 26 to 50 range.
For a majority, approximately 69 percent, the book collection doesn't exceed 100 volumes, including those who don't own any physical books (9 percent). Meanwhile, a quarter of Americans boast a more extensive library, with 4 percent holding between 500 and 1,000 books, and 3 percent proudly claiming ownership of over 1,000 volumes. A small percentage (6 percent) remains unsure of the exact count.
Interestingly, the prevalence of physical books surpasses that of e-books, with around 50 percent of Americans admitting to owning at least one electronic book. When it comes to larger e-book collections, only 9 percent can boast ownership of a hundred or more e-books.
The ownership of books among Americans is intricately entwined with demographic variables such as age, income, and education. Individuals with extensive book collections tend to be older, wealthier, and more educated, reflecting the cumulative effects of time, financial resources, and academic pursuits.
In terms of income, a notable 15 percent of Americans earning less than 75 percent of the median national income own no books, while 16 percent boast ownership of at least 100. Conversely, those earning at least 200 percent of the median national income demonstrate a stark contrast, with only 4 percent lacking any books and a significant 40 percent possessing at least 100.
Age also plays a pivotal role, with 19 percent of individuals aged 31 to 35 having at least 100 physical books. This percentage increases to 31 percent for those aged 51 to 55 and further to 42 percent for the age group of 71 to 75.
Even when considering other factors, these correlations persist. For instance, within the 31- to 35-year-old demographic, 8 percent of individuals with a high school diploma own at least 100 books, compared to 25 percent with postgraduate degrees in the same age range.
The arrangement of books in American households varies, reflecting the diverse strategies employed by book owners. Among the 85 percent of Americans who possess at least one book, the predominant organizational method appears to be a lack of any formal structure.
This lack of organization is particularly noticeable among individuals with smaller book collections. For instance, 32 percent of those who own no more than 100 books admit to not organizing their books, whereas this figure drops to 22 percent for those with at least 100 books. The size of the book collection seems to influence the necessity for a sorting method.
Following the absence of organization, the second most popular strategy involves sorting books by genre or subject, adopted by 22 percent of book-owning Americans. However, a notable 37 percent of individuals with at least 100 books opt for subject-based sorting, a substantial increase compared to the 15 percent among those with no more than 100 books.
Interestingly, those with smaller book collections are more inclined to sort by book size (23 percent), while individuals with larger collections (at least 100 books) lean toward alternative organizational systems (9 percent) compared to their counterparts (3 percent) with no more than 100 books.
The correlation between the size of Americans' personal libraries and their organizational methods is striking. As the number of books in someone's possession increases, the likelihood of having no organizational structure decreases, with a corresponding increase in the tendency to sort books by genre or subject.
The trendy method of arranging books by color, popularized for its Instagram-friendly aesthetic, is not widely adopted by Americans, regardless of the size of their book collections. Only 3 percent of both those with fewer and those with more than 100 books employ this strategy, making it the least popular among the seven organizational methods surveyed by YouGov. This aligns with findings from a 2018 YouGov poll on Americans' book organization preferences. Interestingly, there are no notable gender differences in the propensity of book owners to organize their libraries by color.
While sorting by color is generally less favored, it enjoys relatively more popularity among younger Americans. About 6 percent of book owners under 30 opt for a color-based organization, compared to less than 1 percent of those who are 65 or older. Even within the younger demographic, color ranks lower as a sorting method compared to genre, alphabetical arrangements by author or title, and organizing by book size.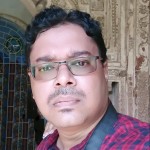 With a keen interest in tech, I make it a point to keep myself updated on the latest developments in technology and gadgets. That includes smartphones or tablet devices but stretches to even AI and self-driven automobiles, the latter being my latest fad.