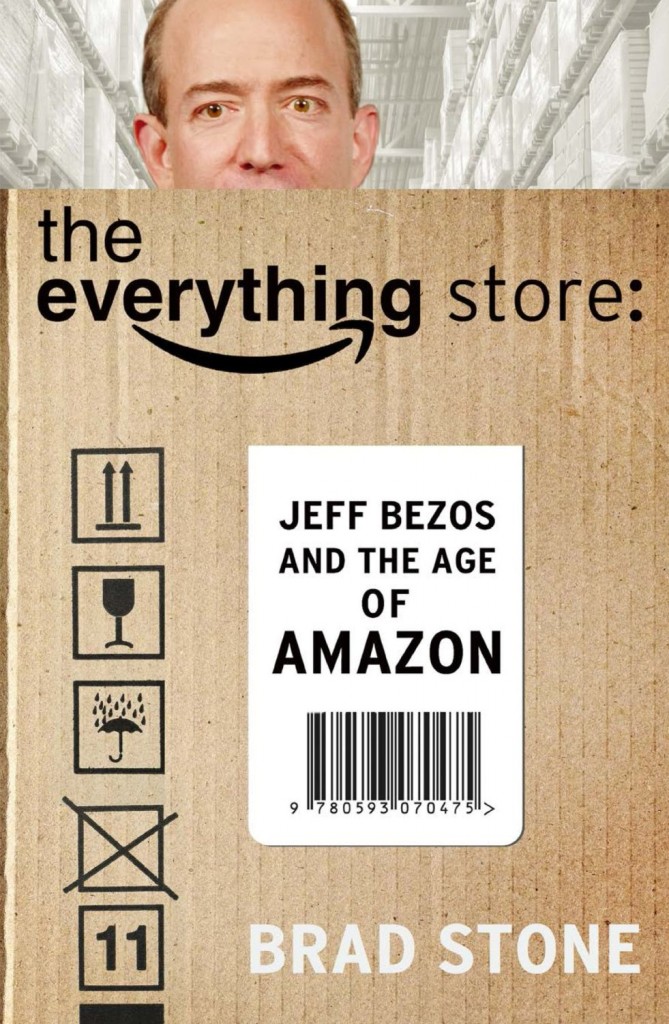 It is very apparent that the entire Amazon empire is displeased by a new eBook written by Bloomberg Businessweek writer Brad Stone. Jeff Bezos' wife left a devastating review of the book in a rambling diatribe and the company even sent out an official statement berating the authors secretive nature of writing the book and factual inaccuracies.
MacKenzie Bezos wrote a very long one-starred review and one of the more notable statements she made was "While numerous factual inaccuracies are certainly troubling in a book being promoted to readers as a meticulously researched definitive history, they are not the biggest problem here. The book is also full of techniques which stretch the boundaries of non-fiction, and the result is a lopsided and misleading portrait of the people and culture at Amazon. An author writing about any large organization will encounter people who recall moments of tension out of tens of thousands of hours of meetings and characterize them in their own way, and including those is legitimate. But I would caution readers to take note of the weak rhetorical devices used to make it sound like these quotes reflect daily life at Amazon or the majority viewpoint about working there."
The Amazon PR department was on overdrive today trying to defend the integrity of the company. They said "Over the course of the author's reporting, Amazon facilitated meetings for him with more than half a dozen senior Amazon executives, during which he had every opportunity to inquire about or fact-check claims made by former employees. He chose not to. I met in person with him on at least three occasions and exchanged dozens of emails where he only checked a few specific quotes. He had every opportunity to thoroughly fact check and bring a more balanced viewpoint to his narrative, but he was very secretive about the book and simply chose not to."
Brad Stone did a lot of research and the result is a glimpse into the history of one of the world's most exciting companies. More than 300 interviews with current and past employees netted an intriguing collection of stories. More significantly, his book communicates an important set of business principles and a taste of the difficult decisions Jeff Bezos made along the way. It gives people a taste about how its difficult to rise up in the company and get promotions. If you ever want to make something out of yourself a cadre of eight executives meet a few times a year and take a vote.
The author himself responded to the media circus today and lamented "I exhaustively fact checked the work with my sources. Amazon declined to make Jeff Bezos available for fact checking."
Indie authors normally get a ton of flack about relatives leaving reviews of books they have written. I find it very interesting about how a wife of a CEO is this huge newsworthy event. It certainly is a bit of a double standard.

Michael Kozlowski is the Editor in Chief of Good e-Reader. He has been writing about audiobooks and e-readers for the past ten years. His articles have been picked up by major and local news sources and websites such as the CBC, CNET, Engadget, Huffington Post and the New York Times.