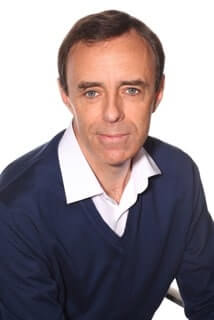 More Kobo news today. The company has appointed Jean-Marc Dupuis as the new Managing Director for Europe, Middle East, and Africa. According to the press release, Dupuis was instrumental in Apple's doubling its revenue in Europe. He will be based in Paris. Kobo says that it now has 20% of the global e-reader market with users in 190 countries and localized e-reading services in 12 countries.
The release goes on: "Jean-Marc is an ideal addition to our leadership team," says Michael Serbinis, CEO, Kobo. "His knowledge of the digital space, coupled with his experience running billion dollar businesses at companies like Apple, make him an integral part of the Kobo team. Together we'll push forward the company's 2013 objectives, with European expansion being a top priority."
Rakuten's purchase of Kobo has obviously given Kobo the resources to get top people. There is going to be a lot of excitement surrounding this company in the next few years.
Paul Biba is a retired corporate international lawyer who has worked in 53 countries. Since he is a very fast reader he came to ebooks out of self-defense in order to avoid carrying a suitcase of books on his travels around the world. An early ebook adopter, he has read on Palms, Pocket PCs and practically every device that has been out there. After being a frequent contributor to TeleRead.com, the oldest ebook/epublishing blog on the net, Paul became TeleRead's Editor-in-Chief, a position he recently resigned. Send Paul an email to paulkbiba@gmail.com