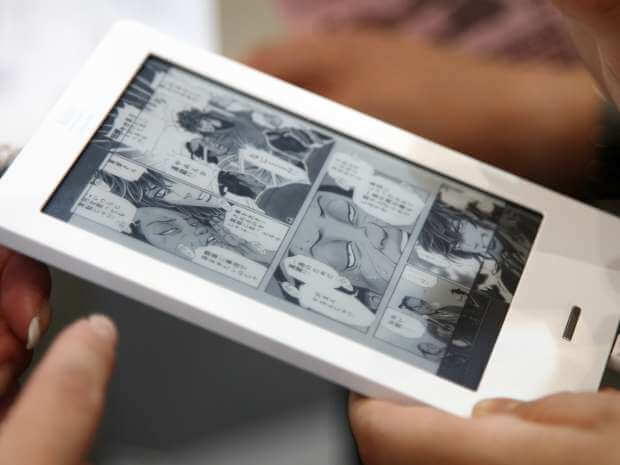 Kobo has just released new insights about the Australian e-book market and illuminates us on the most popular books and genres. It is very apparent from the data that thrillers and romance books are the most consumed, but thriller, mystery, and crime genres are very popular.
No one should really be surprised that female authors and characters have risen in popularity, with 80% of the bestsellers being penned by women and 90% featuring a significant female protagonist.
'It appears that many female authors have crafted universal stories that appeal to both sexes, creating female-centred stories or protagonists that resonate with a collective audience, which is exciting for us to see,' Kobo's Director of Content APAC Malcolm Neil told Daily Mail Australia.
'This year, we have also seen short, romance novellas increase in popularity, showing that no matter how much time they have, readers are able to turn to their e-reader to escape and immerse themselves in a story.'
Here are the top books that have been read the most in Australia. 
Top Ten Bestseller List – E-Bookshelf Must Haves in Australia
1. The Girl on the Train – Paula Hawkins
2. Grey – E L James
3. The Girl in the Spider's Web – David Lagercrantz
4. The Throwaway Children – Diney Costeloe
5. Gone Girl – Gillian Flynn
6. Wild – Cheryl Strayed
7. Silent Scream – Angela Marsons
8. The Cuckoo's Calling – Robert Galbraith
9. The Husband's Secret – Liane Moriarty
10. All the Light We Cannot See – Anthony Doerr
Australia's Top Page-Turners – The Most Completed Books of 2015 
1. With His Love (For His Pleasure, Book 16) – Kelly Favor
2. Lana – R.K. Lilley
3. Kissed by a SEAL – Cat Johnson
4. Divided In Death – J. D. Robb
5. Crazy Love You – Lisa Unger
6. Beautifully Broken (Addicted To You, Book Two) – Lucy Covington
7. The Wreckage – Michael Robotham
8. The Academy – Fake – C. L. Stone
9. The Ghost Brigades: Old Man's War Book 2 – John Scalzi
10. His Teddy Bear – Eve Langlais
Healthy Life, Healthy Mind
1. Holding the Man – Timothy Conigrave
2. The Happiness Project: Or, Why I Spent a Year Trying to Sing in the Morning, Clean My Closets, Fight Right, Read Aristotle, and Generally Have More Fun – Gretchen Rubin
3. That Sugar Book – Damon Gameau
4. Mindfulness at Work – Dr Stephen McKenzie
5. Grain Brain – David Perlmutter
6. The 5:2 Diet Book – Kate Harrison
7. The Fast Diet: Revised and Updated – Dr Michael Mosley
8. The 20/20 Diet – Lola Berry
9. The Happiness Trap – Dr Russ Harris
10. The Power of Now – Eckhart Tolle
Business Reads for Australia's 'Ideas Boom'
1. The Power of Habit – Charles Duhigg
2. Daring Greatly – Brené Brown
3. The 4-Hour Work Week – Timothy Ferriss
4. Go Pro – Eric Worre
5. The Naked CEO – Alex Malley
6. The Intelligent Investor, Rev. Ed – Benjamin Graham
7. Focus – Daniel Goleman
8. Capital in the Twenty-First Century – Thomas Piketty
9. The Richest Man in Babylon – George S. Clason
10. Start With Why – Simon Sinek