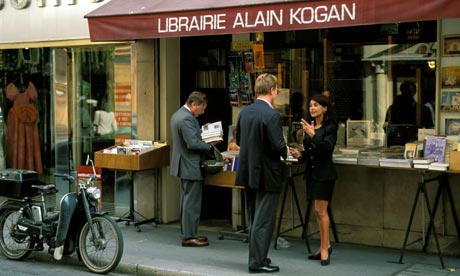 The French parliament has passed a law that makes it illegal for online stores to deliver books for free while also offering a 5 percent discount on the price of the book. The move is being seen as a means of protecting the interests of independent booksellers as much as it is to limit Amazon's monopoly in the segment. As Christian Kert, the conservative MP who tabled the bill puts it, the bill is aimed at ensuring "that the price of a book sold online is higher than one sold by an independent bookshop." The government stated they look forward to "restricting predatory behaviour" with the new bill.
This marks the first amendment to the Lang law that has been in place since 1981 and had set fixed prices for books. Retailers, both online and real, will now have the maximum leveraging margin of 5 percent but can't include free shipping on top of that, something that Amazon has offered. What remains to be seen is how Amazon, which controls more than 70 percent of the market, is affected by the ruling. In any case, the world's largest online retailer has already been at the receiving end of French tax system, who accuses Amazon of evading most taxes by basing its operations in France in neighboring Luxembourg.
Online bookstores now form the third biggest trading segment in France, though it is left to the independent booksellers to maintain their own individual web presence. The brick and mortar bookstores may all owe their allegiance to a single body, the French Booksellers Association or SLF, but there is no unified website for all the booksellers, the reason being that the last time they attempted such a venture, it resulted in a huge financial loss. It's left to the individual booksellers to maintain a web presence of their own.
"All bookshops are losing money at present, even if they have an internet outlet, but at the same time they cannot afford not to be represented online," says Guillaume Husson.
Meanwhile, the new ruling also runs the risk of attracting the ire of other European nations who accuse France of breaching the European Union's common market policies and practices by enforcing a fixed price structure for books.
Sovan Mandal is the senior tablet and tech corespondent for goodereader.com. He brings a international approach to news that is not just applicable to the North American market, but also Asia, India, Europe and others. Sovy brings his own writing flavor to the website and is interested in Science Fiction, Technology and Writing. Any questions, send an email