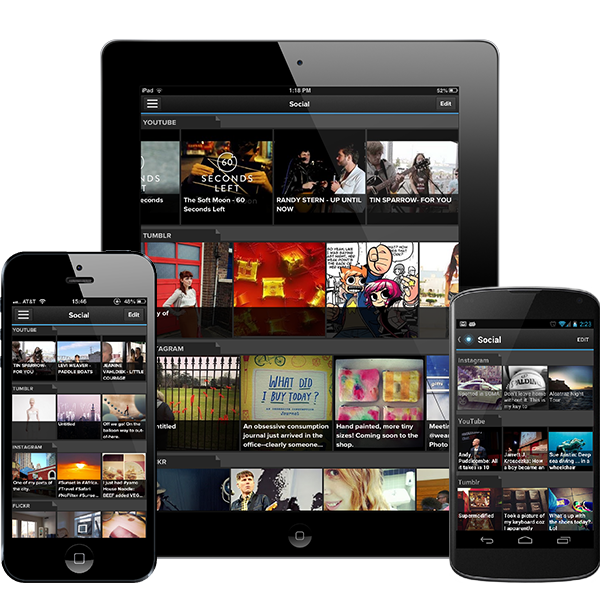 Many people often find themselves visiting many different websites for their news nowadays and companies like Pulse make it easy. You can select all your favorite RSS feeds and have them easily accessible via your tablet or smartphone. The company announced today new social media integration for your Youtube, Tumblr, Instagram, Flickr, and Facebook feeds. It might be a bit overkill, but Pulse is betting to be your gateway to the internet.
Pulse is starting to transition away from being a pure news reader like Google Currents and is adopting new social awareness angles for those of you who can't live without knowing who's sitting on the porch and who's taking pictures of some tasty treats.
One of the largest reasons why companies like Pulse do brisk business is because of the lack of advertising within the app. It condenses the entire body of the article and strips out all of the other superfluous content. This means that websites that depend on advertising revenue are cut out by people using Pulse.