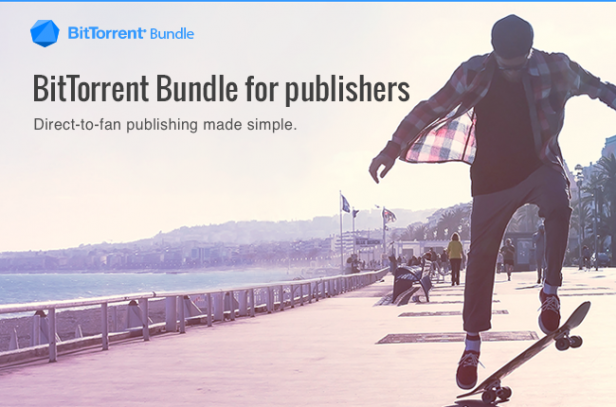 Decentralized technologies like BitTorrent allow people to share books, films, music and pictures. The essence is software allows people download a file for multiple sources at the same time. The more users you have sharing the same file, the faster the downloads are for everyone. There are many companies that have their own clients for different operating systems, but the spirit of the software is  uniform. Over the past few years one  of the original pioneers, Bittorrent,  has offered paid downloads and bundes. This has piqued the interest from the digital publishing world, as an avenue to sell audiobooks, ebooks, magazines, newspapers .
Bittorrent has a free and paid system to distribute your digital content. It is tremendously customizable an artist can use to deliver their songs. Instead of paying web-hosting fees or arranging a complex relationship with a streaming service, Bitorrent makes good business sense. Lets say I have a music album, I can give select tracks away for free and offer a few that are paid.
Bittorrent also runs a bundling solution, where companies can offer a few movies, television shows or showcase different artists. Since bundling launched in 2013 free and paid downloads have reached over one hundred million, this is attractive to publishers.
Monthly Bundle site visitors have increased from 2.1 million, to 25 million (+1,095%). 25% of visitors share the content with their network across some social channel. And fans are coming back, over and over again. 75% of Bundles site traffic is coming from returning users.
Bittorrent makes distributing legitimate content fairly compelling. Of the 7,500 films made in 2014, only 100 will ever be seen. Netflix took down 1,800 titles in 2013, and another 470 in January. Things look pretty dire, even if you're in a position to have your content played. They're worse if you're looking to get paid. Youtube, the world's largest streaming platform, offers artists $1,750 in exchange for a million streams. Being able to tap into an ecosystem for hundreds of millions of people in a global market to distribute copyrighted work is fairly awesome.  Moby. Madonna. Cut/Copy. De La Soul. Diplo. Death Grips. Werner Herzog. Hundred Waters. Lee Scratch Perry. Lucy Walker. Joshua Oppenheimer. Gabe Polsky. Public Enemy. Amanda Palmer have all gave away free tunes or charged for it.
Many people are obviously wary that Bittorrent as a distribution method, somehow thinking that it is a haven of piracy and not an avenue for real content.  This has resulted in the development of a new system called Pay Gate.  Movie Studios and artists use it to monetize their content. Once payment is received using Visa, Mastercard, Discover, Amex or PAYPAL, the Bundle is unlocked and downloading will begin.
Publishers have been the one segment who have not gravitated towards the concept of distributing royalty free content, DRM-Free or otherwise on Bittorrent. Authors such as Tim Ferriss and Megan Lisa Jones both employed torrenting their own books to build awareness on new titles. Publishers on the other hand, have not thrown done on the system yet, but some are in a prime position to make it work. 
There are plenty of imprints such as science fiction specialized TOR. They sell their books with no encryption, which makes it perfectly viable to load it on your phone, e-reader and tablet. Pottermore, the publishers behind Harry Potter also do not employ DRM, and instead use digital watermarks.
Digital book sellers have been disappearing in the last few years and major publishers are trying to find away from exclusively relying on Amazon to distribute their books. Publishers can sell their EPUB and PDF books with DRM, and their customers can read them with their favorite e-reader or tablet via Adobe Digital Editions.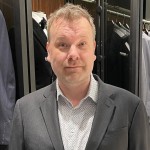 Michael Kozlowski has written about audiobooks and e-readers for the past twelve years. Newspapers and websites such as the CBC, CNET, Engadget, Huffington Post and the New York Times have picked up his articles. He Lives in Vancouver, British Columbia, Canada.