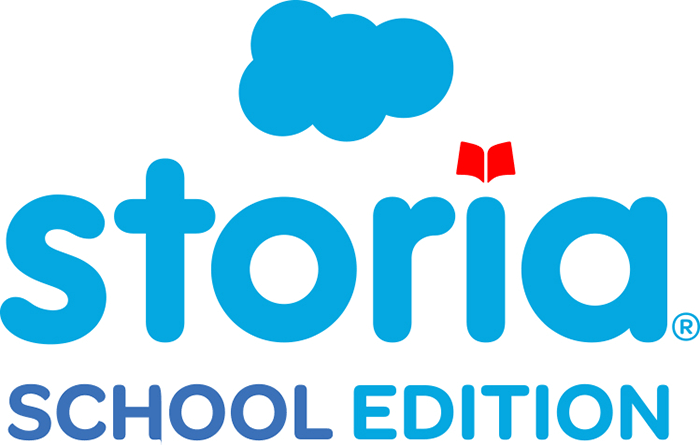 As global leaders in both children's content development and educational innovation, Scholastic is a company whose name is synonymous with quality platforms for schools. From their monthly reader book clubs to their entire curriculum manifests, the wealth of solutions they provide to educational institutions is pretty astounding.
This week, Scholastic announced the launch of two new subscription services for school libraries, both aimed at providing engaging material in a cost-effective and convenient way. First, Scholastic's existing award-winning Storia ebook platform has been released as the Storia School Edition, which is now available by subscription, allowing schools to purchase a license for access to the catalog of titles for one school year.
"A one-year subscription to Storia School Edition grants a school access to a carefully curated library of 2,000 well-known fiction and nonfiction ebooks for Pre-K-Grade 6," the company stated in a press release. "Titles cover an optimal range of Guided Reading and Lexile Levels for each grade and include recognizable fiction, award-winning literary classics, and engaging nonfiction to meet every student's reading level and interests. Storia School Edition supports concurrent usage within a school, allowing multiple students to access the same titles simultaneously."
And while students and teachers may think of Scholastic's bestselling fiction titles for kids, especially series like The 39 Clues or the Hunger Games trilogy, the publisher actually has a strong background in delivering nonfiction curricular content. The second new subscription model, Core Clicks, will allow schools to tap into a full catalog of nonfiction material.
"Drawing on the vast nonfiction resources of Scholastic News and Weekly Reader, Core Clicks presents leveled informational texts on 18 topics per grade, all designed to provide content area reading in science and social studies while explicitly teaching Common Core Language Arts standards at each grade level. Detailed teaching of 13 key Spotlight Skills through lively starter videos and computer-based informational text analysis provides a complete nonfiction curriculum with a carefully curated collection of informational text for each grade level, K to 5. Core Clicks was developed in consultation with Nell K. Duke, Ed.D., a professor of literacy, language, and culture at the University of Michigan, who worked closely with the editorial team on the program's adherence to best practices in literacy development and in addressing the Common Core State Standards."