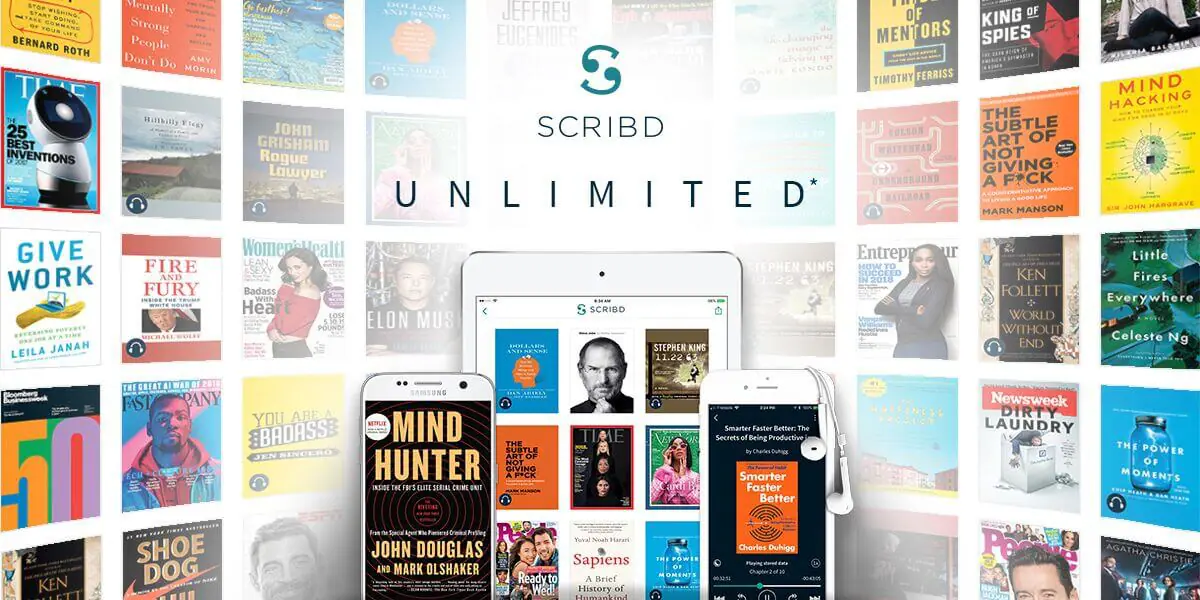 Scribd has reintroduced an unlimited audiobook and ebook subscription system. The company has been feverishly developing this new system over the past six months and the primary intention is to make it financially viable and appealing to all of the users who quit when Scribd adopted the credit system.
Andrew Weinstein is the Vice President of Content Acquisition at Scribd and told Good e-Reader in an exclusive interview that they took into account what went wrong the first time and have developed something more sustainable.
The new Scribd system allows people to read as many ebooks, magazine, newspapers, sheet music and audiobooks every month they remain a subscriber. Casual readers who make read a few books a month from major publishers will find the Scribd service compelling. Power readers on the other hand will find themselves throttled, and I don't mean physically strangled. After a person has read an arbitrary number of titles they will no longer have access to the entire Scribd catalog and instead will only be able to read from a limited list. They will receive a popup message or notification letting them know they surpassed their quota. Once an account has been limited the only thing they won't be able to read on demand are books that just came out and are considered frontlist. The throatting system will be removed from a users account at the start of their next billing cycle.
Throttling is a contentious issue, but your internet service provider has been doing it for years. AT&T, Verizon or T-Mobile all offer unlimited plans that are appealing to casual users. If you are watching a ton of Youtube, playing games or watching live streams you will consume a ton of data. Whenever a certain threshold has been met, the internet speed decreases from LTE to 3G and if you continue to consume data at a ravenous pace, 2G access will be in your future. This is sort of what Scribd is doing with their crazy readers who simply can't get enough literature, they are just limiting the catalog.
Scribd told me that in order to remain profitable they need to be able to maintain some semblance of control over the most voracious readers. Publishers are paid after a certain percentage of pages have been read, not entire books. This business model has been adopted by the big five and is non negotiable.
Scribd has not divulged the exact number of books someone has to read before their catalog becomes limited. My feeling is that it is not set in stone, since the service is only going live today. They will likely tweek it once there is enough data coming in and they can monitor reading habits.
Amazon Kindle Unlimited is the primary competition of Scribd, but it is only available in select countries and does not carry many titles from major publishers. The vast majority of titles are from Amazon's own imprints and indie authors. There are some flagship titles available in order to sell the system such as Harry Potter, but most people have already read them. Scribd is available globally on Android and iOS.
Over the years Scribd has transformed their business model and incurred the ire of thousands of users and the media. They initially launched in 2009 as a business document file share site and in 2013 they launched their unlimited ebook subscription service. Many different publishers eventually come on board and Scribd experimented with other content such as comics and podcasts. In 2015 Scribd discovered that people loved romance and erotica and were reading a book a day, sometimes 40 books a month. In order to stop losing money they culled 200,000 titles from their catalog to stem the financial bleeding. When 2016 rolled around Scribd could not deny that they were close to going bankrupt and they had to change their business form an unlimited model to a credit based one. Users were then issued a certain number of credits each month that they could redeem for something that caught their interest, but what ended up happening was that people hoarded their credits so they could eventually go on a reading binge and the rest fled the platform.
Scribd basically learned from everything that went wrong with the first iteration of the platform and saw all of their competition flee the battlefield (Oyster, Entitle etall). Reintroducing their platform at this juncture was a smart business move. The big question is, how will users respond? Will people give Scribd a second chance and pay their monthly subscription fee to casually read? Will the throttling system be a deal breaker? How will Scribd inform all of their users about the reintroduction of the Unlimited model? Will they send out newsletters, emails or smoke signals? It is too soon to make a judgement call, but for readers in the western world who speak English and want to read all of the latest bestselling titles, Scribd is the only game in town.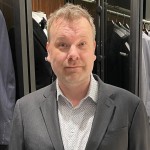 Michael Kozlowski has written about audiobooks and e-readers for the past twelve years. Newspapers and websites such as the CBC, CNET, Engadget, Huffington Post and the New York Times have picked up his articles. He Lives in Vancouver, British Columbia, Canada.