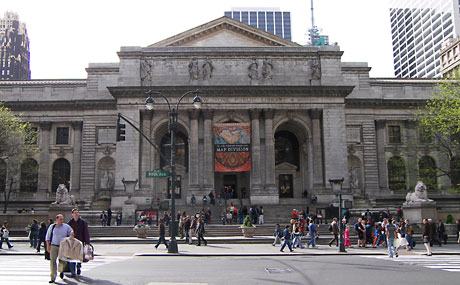 Simon & Schuster was the last major publisher that resisted the sirens call establishing relationships with libraries in the US. Penguin-Random House, Hachette and many others have most of their catalog available and library patrons can checkout audiobooks, eBooks and magazines. Today, Simon & Schuster has expanded upon a limited pilot project that started in New York and will now start distributing titles on a wider scale.
Simon & Schuster has selected 15 public libraries in the OverDrive network to participate. The pilot program provides access to front-list titles from Simon & Schuster such as Dr. Sleep by Stephen King, Steve Jobs by Walter Isaacson, The Great Gatsby by F. Scott Fitzgerald, The Bully Pulpit by Doris Kearns Goodwin, The Light Between Oceans by M.L. Stedman and many more. Other notable authors now available to library patrons include Glenn Beck, Cassandra Clare, Kresley Cole, Rachel Renée Russell and Brad Thor.
Part of the new deal with Overdrive is to make libraries offer a Buy it Now button on their online websites. When patrons visit the online portal to see what digital titles are available there will be a button next to S&S titles to instantly purchase the book. Digital titles are very much akin to their tangible counterparts, where popular titles often have long wait times. S&S and Overdrive are betting on people not wanting to wait and make a purchase.
S&S mandated that the only way they would participate in contributing their titles to libraries in the US, was that if 3M, Overdrive and Baker & Taylor developed systems that would give people a buying decision. This is in effect blackmailing libraries to either start acting as an online bookstore or you won't be able to get a wide array of tittles.
You can thank Penguin as being the first major publishing company that thought the Buy it Now button was a good idea and it originated at the New York Public Library. I spoke to Christopher Platt, the Director of Collection & Circulation Operations at NYPL who said at the time "Buying eBooks is not looking to disrupt the traditional bookstore experience. It's about giving our patrons more freedoms."
Publishers demanding libraries start selling eBooks is setting a dangerous precedent. Libraries are publicly funded entities because they serve the community, if they start selling eBooks or opt into the program to start doing it, it could influence public perception on what exactly libraries are doing in 2014.