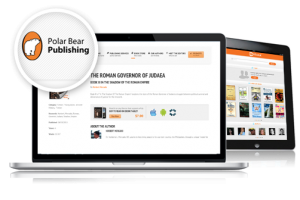 Exciting new uses for digital publishing are taking place every day, whether it's standard digital editions of text-based books or enhanced academic titles with embedded video. Now, a company called stories etc is bringing a new functionality to the digital space by helping families create lasting memories through ebooks.
stories etc. is an e-memoir app powered by Pubsoft that enables anyone to create a powerful tool for recording and sharing the stories through web-based reading that make bonds stronger.
"People think their grandparents had great stories—but they don't realize that their grandchildren will think they had amazing stories too," said Patrick Talley, founder of stories etc., in a press release. "That's why people need a simple way to preserve and share all the stories that future generations will cherish. We've made the app simple and fun. My 84-year-old mother is already picking questions, recording her answers and creating her ebook all from her iPhone or iPad. We're changing the way that family history is created and shared."
Part of the allure of the platform is the ability to easily create video and audio recordings–of older generations of the family, for example–and embed those in a narrative text before sharing the ebook with others through Pubsoft's HTML5 capabilities.
"stories etc. demonstrates the adaptability of Pubsoft for different publishing projects," said Dougal Cameron, COO at Pubsoft. "We've built a comprehensive publishing platform that can handle ebook creation, marketing, direct sales, distribution and analytics, and now we're seeing how innovative apps like stories etc. can take several Pubsoft tools to offer a unique e-memoir engine. We're excited to help stories etc transform family memories into timeless ebooks."
The app that powers the platform is currently available for iPhone and iPad, allowing the portability of recording important families stories and events without the hassle of extensive setups.
Mercy Pilkington is a Senior Editor for Good e-Reader. She is also the CEO and founder of a hybrid publishing and consulting company.