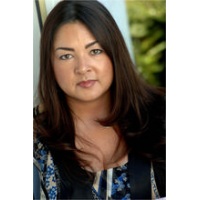 A study unveiled yesterday at the Digital Book World Conference and Expo in New York demonstrated some very interesting numbers on how authors feel about the publishing industry. Included in the responses of more than 9,000 authors of different genres and publishing models was the hard truth about how much–or rather, how little–authors actually make.
It's quite possible that author Sylvia Day was not one of the survey respondents, as her most recent multi-million dollar book deal would have blown those figures out of the water.
Day is one of the reported 2% of traditionally published authors who makes more than $100,000 per year from their book royalties, and her most recent figures from a new deal inked with St. Martin's Press will add to that statistic. But more important than how much she's earning as an author is the ability and clout she maintains to be selective in not only her books, but her publishers as well.
Following the success of her Crossfire series, publishers came forward to up the ante for future titles. But what industry professionals are overlooking is that Day is not falling victim to the so-called "Fifty Shades" effect, as some believe. Rather than comparing and attributing Day's success to a book series whose interest is beginning to lag, it certainly seems as though Day's real genius lies in writing content that her fans clamor for, regardless of the name behind the publisher.
After making similar book deals with Harlequin, Penguin, Penguin UK, and a few other publishers for various titles, Day's most recent deal comes for a new series, "Blacklist." Interestingly, Day's books have earned her comparisons to other household name authors, but it's not so much EL James who is often associated with Day as it is names like James Patterson and Nora Roberts. She's carving out an entirely new genre of books that basically don't fit into any single genre, and making quite a success of it.
Mercy Pilkington is a Senior Editor for Good e-Reader. She is also the CEO and founder of a hybrid publishing and consulting company.