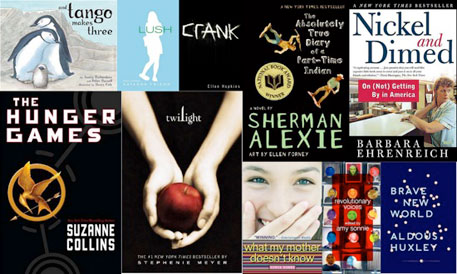 Earlier in the week we published our first report on the importance of ebook cover art in 2012 and 2013. Many authors are finding themselves in the position of self-publishing their first or second ebook. The cover art is normally done by themselves or through finding images from Google. Today even more publishers and authors weigh in on the importance of cover art and why it's relevant.
H.P. Mallory is a New York Times bestselling author. She recently wrote The Witch Is Back and the upcoming title Something Witchy This Way Comes. She said that "Cover art is crucial in any book (e or otherwise) because it's the first touch point an author has with her readers. And readers absolutely, one hundred percent judge books by their covers so if your cover looks like you created it in Microsoft Paint, chances are your sales will reflect it."
Jeanniey Mullen, the CMO of Zinio, told us that "The cover art, like in print, is the first and, sometimes only opportunity to catch the eye of the potential reader. Digitally, a cover must be stunning in full screen high def. But it must also live up to the challenges of being stretched and twisted as iPads and tablets are turned every which way. Even more, the cover art must hold strong against the test of size. A small cover, often required for Facebook or other social advertising, must be as coherent and compelling as the full screen version. Add the potential for interactivity to this and your digital cover just became one of the most strategically designed elements of your issue (and that's without speaking to the Cover Lines!)"
According to Rachel Thompson, bestselling author and founder of BadRedHead Media, "Cover art is extremely important for a digital book. It must draw the eye in within a few seconds or you've lost that sale. Remember that Amazon, for example, has a white background AND most people scan their eReaders on thumbnail size. If your art is overcrowded, few will take the time to enlarge. For your cover to pop, use red or purple whenever possible. Grays and tans — avoid. Google basic color theory if needed. And use hi-res!"
Marcus Woodburn the Vice President of Digital Products at Ingram said "As anyone immersed in the digital world knows, good metadata is the initial key to discovery, but once a book is in a collection of search results it still has to stand out from the crowd. With those covers ever-smaller, an attention-grabbing cover is vital. Bright, primary colors especially can make all the difference to getting your book noticed."
Chris Bass the Director of Marketing at Booktango mentioned "Book covers are still important especially when it comes to the online shopping experience. Authors need to remember that they are working in a different medium when it comes to designing covers that will be on online storefronts. Consider how a cover reduces is important as well as determining whether you really need a cover with the title on it. After all the title will also be displayed just to the right of the cover in online bookstores. Covers are important in helping a book standout in bookstores, but remember we're designing in a different medium than print."
Kelly Gallagher the Vice President, Publisher Services at Bowker stressed "In digital only, consumers still buy on impulse about 30% of the time. Less then print but still important when first impressions count."
Finally, Paul Biba, former editor of Teleread said "I feel very strongly that a good ebook cover is extremely important to the author in promoting sales.  i do all my buying through Amazon and when it presents me with some recommendations I am always drawn to the book with the better cover, and feel that books with crummy covers probably aren't good  because the author didn't feel like investing the time and effort to do a good job.  The psychological effect of a good cover is tremendous. When I was at writing for TeleRead, I made a point of pointing out articles about good ebook covers.
Apparently many self-published authors and companies that specialize in digital publishing all stress that proper cover art is the way to go. It is critical that the cover of your book is done in a professional manner and doesn't look like it was made by a five year old. Spend a few dollars to ensure that the cover looks great. It is well worth the investment in yourself.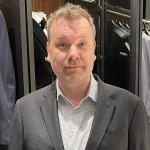 Michael Kozlowski has written about audiobooks and e-readers for the past twelve years. Newspapers and websites such as the CBC, CNET, Engadget, Huffington Post and the New York Times have picked up his articles. He Lives in Vancouver, British Columbia, Canada.