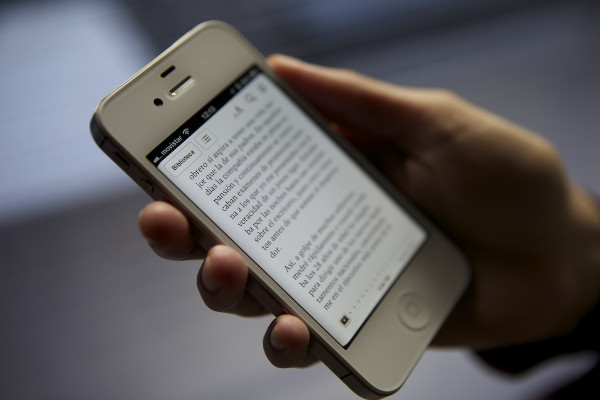 There is a large segment of the population that do not have a dedicated e-reader like the Kindle and instead read on their smartphones. There is no shortage of apps from Amazon, Barnes and Noble, Kobo and hundreds of others that allow you to read short fiction, novels and even classics like Leo Tolstoy's War and Peace.
I must say that I have been reading lots more on my phone, since upgrading to the iPhone 6 Plus. The giant phone screen is totally indicative to long reading sessions, but this and all other phones have some drawbacks. Today I am offering my top 5 tips for reading on your smartphone.
1) Disable those pesky notifications on your phone. Nothing is worse than getting into a utterly compelling plot development in a good book and getting email and Facebook notification pings. This is one of the big reasons why reading something short is easy, but longer reads can break immersion.
This is not easily done for phones that have iOS, basically you have to turn notifications off on an app by app basis, or put it in airplane mode. Android makes it easier, when a notification pops up in your notification shade you can simply long press on it to bring up a link to the notification page for that app via the "i" icon. It's a shortcut to the app notification page, which you'll also find listed at Settings > Sound & notification > App notifications. Every app is listed here and you can decide if you want to turn notifications off by toggling the Block option.
2) Pick a page turner. Remember that not even Ernest Hemingway got through Ulysses. This is not the time to get overly ambitious. Is this a book that would normally hold your interest the whole way through? This is an ideal e-book to read on your phone.
3) The Synergy. Major e-book stores have a powerful synchronization feature that makes a lot of sense for people who might have multiple devices. You can start reading a book on a Nook in the evening. When going to work, just bust out your smartphone, open the Nook app, and start reading exactly at the location you left off last night.
4) Easily Customize your reading experience. Let's face it, not everyone is blessed with great eye sight. Some people wear glasses, others get old and the eyes start to go or maybe your dyslexic. Most smartphone apps have the ability to enlarge the size of the fonts in order to make it more readable. Companies like Kobo even have a dyslexic font that optimizes every book to make it appealing to read.
There is also plenty of options to engage in nighttime reading mode, which is starting to get really popular. You can change the background of the book to be black and the text switches to white. This is tremendously useful if you tend to read on your phone in low-light conditions or at night.
5) Let it feel weird at first. You're turning a buzzing portal into a static page. You need to give yourself some time to experiment before it takes. It feels completely weird for the first 10% of the book, and then it starts to feel completely natural.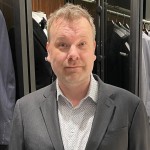 Michael Kozlowski has written about audiobooks and e-readers for the past twelve years. Newspapers and websites such as the CBC, CNET, Engadget, Huffington Post and the New York Times have picked up his articles. He Lives in Vancouver, British Columbia, Canada.