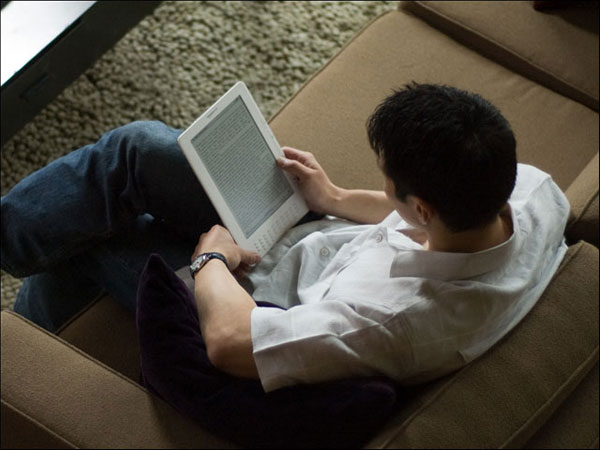 New data released by Nielsen Book Scan shows that self-published sales are on the rise in the UK, even as print sales and total book sales continue to drop and ebook sales of traditional publishers increased by 20%. The report provided an interesting and comprehensive look at a number of the characteristics associated with this publishing route.
First, the fastest growing genres seem to be mystery/thriller and fantasy, an interesting point considering the stronghold that romance and erotica have held over the self-publishing market since the beginning of the current digital revolution. While those genres certainly haven't dropped, greater acceptance of self-publishing as a whole has led to new genres stepping and moving up the sales charts in bigger numbers.
One of the findings associated with the report is that self-published books, which still only accounted for 5% of all book sales in the UK last year, are bought for one of two reasons: either the author has established a dedicated following and a fan base, or they were bought on a whim due to book discovery or promotion. That information is important in two ways.
The first is in terms of price. While self-published book prices have been slowly rising on average, devoted fans of an author are more likely to pay $4.99US or more for a new title, whereas authors who don't have an established readership or who haven't produced a multi-title series may not attract readers at that price point.
The other key piece of data is showing that readers enjoy sagas with long-running story lines and character arcs that build over time. Repeat readers who purchase a self-published book because they've enjoyed the author's other titles have reported that they enjoy the continuous reading experience. In an interesting aside, even traditional publishers are looking for the multi-book author, as it's becoming more lucrative to build an author's brand with readers than to sell a stand alone title.
While the news of the 79% increase in self-published sales is exciting for the way it demonstrates how much of the associated stigma is dissolving, there is still a long way to go before the bookselling industry reaches that long-awaited prediction of ebooks wiping out the print market altogether. Self-published or legacy published, ebooks are still holding ground at around one-fourth of total book sales.