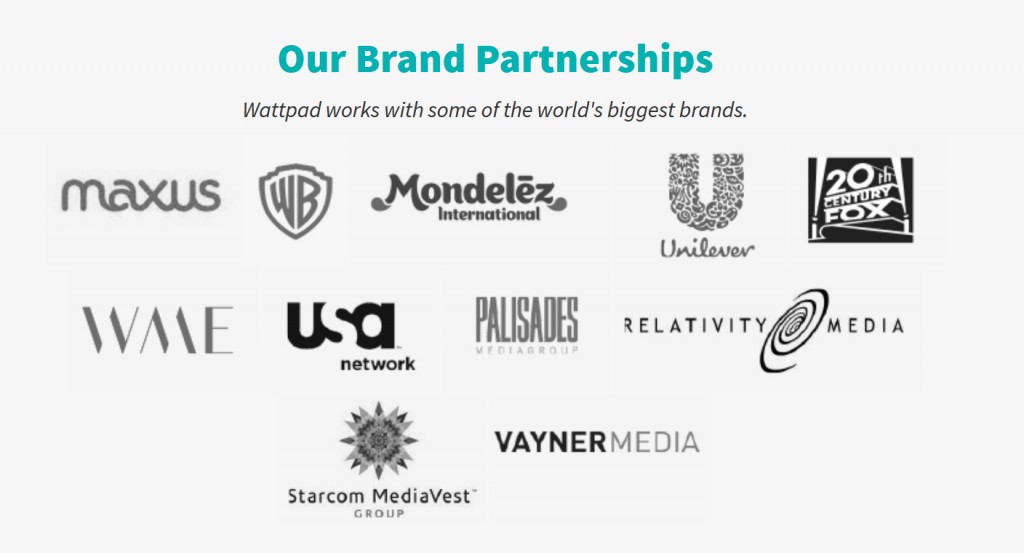 Wattpad has just unveiled a new program that will leverage their most successful writers and contract them out to brands. This is the thought process behind Wattpad Stars.
Wattpad has established relationships with some of the worlds top media companies, such as Warner Brothers, 20th Century Fox and USA Network. Whenever they need an entry level writer to do something, they contact Wattpad and they recommend one of their writers.
The company refused to divulge how much money they were getting paid on behalf of media conglomerates and what type of revenue system the authors were getting.  They also never made it clear whether the author was doing freelance work, or if Wattpad had their hands all over the deal.
Wattpad Stars is being billed as an accelerator for their young writing talent and is leveraging some of its breakout superstars in order to draw attention to the self-publishing platform. A few notable writers whose writing careers have skyrocketed thanks to Wattpad include:
Anna Todd: Anna turned her love for Harry Styles into one of the biggest social media phenomenon's of 2014 She wrote the story After on Wattpad and it soon became one of the most talked about stories on the Internet. After receiving one billion reads on Wattpad, the company helped her land a six figure publishing deal and film deal with Paramount
Rebecca Sky: Commissioned to write for the Athenos campaign and featured in the New York Times
Apryl Baker: Commissioned by Universal Pictures to write for the Ouija and Unfriended film promotions
Edward Mullen: Commissioned by USA Network and A&E to write for the launch of the television series DIG and The Returned