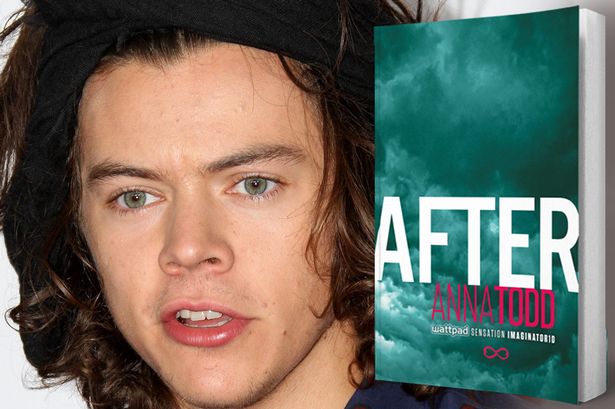 After by Anna Todd has had over one billion reads on WattPad, this has attracted attention from Paramount Pictures and they decided to make a film out of it.
Adam Shankman and Jennifer Gibgot will produce through their Offspring Entertainment banner. Their credits include the Step Up series to 17 Again, Bedtime Stories, Hairspray, Rock Of Ages and The Last Song. This will be the first time a serialized book from WattPad will be made into a feature film.
Confirming the news on her Instagram page, After author Anna Todd wrote: "In case you haven't heard… Paramount acquired the rights to After!!! I am so happy and so excited to finally tell you!… Never give up on your dreams because mine came true and so can yours!!
After has been billed as the 'new Twilight' and '50 Shades of Grey without the S&M'. The book is basically fan-fiction of One Direction singer  Harry Styles. "Tessa Young is an 18 year old college student with a simple life, excellent grades, and a sweet boyfriend. She always has things planned out ahead of time, until she meets a rude boy named Harry, with too many tattoos and piercings who shatters her plans."