Amazon has announced that they will be publicly warning users if an e-book has spelling mistakes or formatting errors. This is meant to protect the average reader so they don't make an impulse purchase and regret it. Thousands of authors are asking a ton of questions about this new warning system and today we will answer the most common issues.
One of the most common questions we have been fielding from authors  are those who have written fantasy or science-fiction e-books. Many of them have developed their own vocabulary or intentionally misspell words.  If this is applicable to your book, I recommend updating your title via Kindle Direct Publishing and implement a lexicon. This is a a page or two at the beginning of the novel that provides a rundown of the words and their meaning. This will ensure the book is not reported for spelling mistakes and if they are, you have a point of reference to show the Amazon rep when they contact you.
Authors have also been asking questions about the localized usage of the English language. American, Canadian and the UK all have different ways of spelling words. An example of this is color and colour. I think that as long as you are consistent in your vocabulary you will not run into any problems.
Sometimes being an indie author is full of peril. Authors heavily compete against each other for sales and readers. What happens if one of your rivals goes over your novel with a fine tooth comb and files a series of Kindle Quality Reports in the hopes you will have a warning label and they will not.
For the last two years Amazon has been emailing authors and giving them a list of words that are misspelled and what pages they are on. This is not an automatic system, the readers themselves. Authors receive ample time to make the changes and upload a new copy of their book. It normally takes two days for Amazon to verify that the mistakes have been corrected and they will push out an update to anyone who has purchased the book.
I really want to stress that just because you get a few reports, the Kindle Details Page will suddenly not receive a warning. You will continue to have ample time from the date you first receive the Kindle Quality Report and to make the proposed changes.
FAQ
How do users report content errors? – Amazon has two different ways that users can report content errors. One is via their website and will only let a user file a complaint if it was a verifiable purchase. The other method is via the companies like of e-ink e-readers, such as the Kindle, Kindle Paperwhite or Kindle Voyage.
Beware Editing Services – Since we broke the story that Amazon is implementing the warning system, I have seen hundreds of editors try and get authors to pay them to fix up any spelling or grammar mistakes.  I think its important to ensure that you find a good editor and not someone who is just hyping their services with a newly created website or via social media.
What's the deal with this warning system anyways?  Amazon is simply making warnings public. In the past, it was always between a KDP representative and the author.  Some authors simply opted to ignore the warnings and nothing really happened to their title, unless it had gross formatting errors, in which case Amazon would remove it from the Kindle bookstore.
My contact information has changed, help! Sometimes authors lose access to their email or get a new address. If this is the case you want to login to your KDP control panel and update your account information.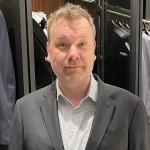 Michael Kozlowski has written about audiobooks and e-readers for the past twelve years. Newspapers and websites such as the CBC, CNET, Engadget, Huffington Post and the New York Times have picked up his articles. He Lives in Vancouver, British Columbia, Canada.