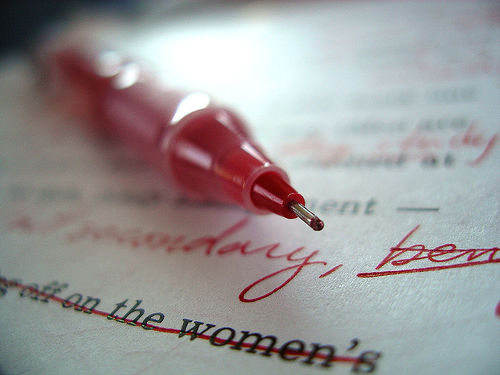 Breaking into the publishing industry as an editor is very difficult. Seldom is it an entry level position, and you have to pay your dues doing different things within the company in order to have a well tailored resume. How exactly do you become an editor and what what is like being one at a major publisher?
Julian Pavia is an senior editor at Crown, which is a division of Random House. He has worked with Andy Weir (The Martian), Ernie Cline (Ready Player One, Armada), Robert Jackson Bennett (City of Stairs), Scott Hawkins (The Library at Mount Char), and Peter Clines (The Fold).
Needless to say Julian's resume speaks for itself, but he did not get into his position easily and offered some advice for people just coming out of school.
"Coming out of college, people tend to value being well-versed in the 'classics,' but that's less useful than knowing what's in the marketplace now. Like, go and find 50 books on the bestseller lists in the last year that sound cool to you. (That should be easy, right?) Doesn't matter what kind of books. Literary, commercial, fiction, non-fiction–ideally a wide variety. Read them. Keep doing that."
If you want to edit for a living, is there specific books you should read in order to get a leg up on the competition? Julian recommends "a former editor named Shawn Coyne, who wrote something called The Story Grid: What Good Editors Know, which I've only dipped into but has some good stuff. I think you can find most of it free on his blog. In general, I think for anyone doing structural edits to fiction or narrative non-fiction, learning some basic ways of thinking about dramatic structure is a really good starting point. For some reason, that tends to be something screenwriters pay a lot of attention to. So I'd definitely check out some screenwriting books."
Day to day life as being an editor goes beyond working on a few projects. Julian disclosed "In terms of day-to-day responsibilities, the hardest part is maybe just the sheer amount of reading you have to do. Not just the submissions pile, but trying to keep up with other stuff in the marketplace."
When you are working as an editor, how do you choose what books you want to edit? It is not really a clear cut process and leaves a lot to the intuitive nature of an editor being a voracious reader. Julian said "seriously, choosing the "right" books to acquire and edit is a huge part of an editor's job, and something we agonize over and second-guess endlessly, so answering that question properly would be a huge undertaking. But the very, very, short answer is: I try to publish books I really like, and that I think readers will like too."
What is it like working with authors, whose books sometimes become a critical success? Most of the times when the authors first come in they are mostly unknowns. Andy Weir initially self-published the Martian, but when he signed the deal to have massive distribution with a publisher it had to be reworked and edited.
Julian talked a little bit about what it was like working with Andy "Our jobs are kind of meant to be invisible. And I kind of don't want to speak for Andy in terms of what we did and didn't change. I will say, the plot of the book is almost exactly the same as the self-pub edition. The changes were largely to the language and the characters. They're the sorts of tweaks that you probably wouldn't notice unless you laid the two editions side by side, but I think they do make a big difference."
He went on to say "But a big part of my job is beyond what's on the page. The closest analogy is maybe being a movie producer working with a studio. I'm the one who convinces the company to take a financial risk on something and who tries to keep that excitement and support in place (and growing!) throughout the process. I'm helping to keep the different pieces of the project on track from start to finish, and I'm the main intermediary between the creator and the 'suits' on things ranging from design to marketing decisions. So I wear a lot of hats. Salesman, project manager, whatever's needed. It's fun."

Michael Kozlowski is the Editor in Chief of Good e-Reader. He has been writing about audiobooks and e-readers for the past ten years. His articles have been picked up by major and local news sources and websites such as the CBC, CNET, Engadget, Huffington Post and the New York Times.