Major publishers are notoriously risk averse and rarely do they experiment with alternative distribution models in a meaningful way. Over the course of the past three years they dipped their toes into the unlimited e-book subscription model, but many of the top CEO's were against this business model. The publishers had draconian terms that made companies such as Entitle and Oyster go out of business, while Scribd abandoned the unlimited model altogether.
Over the past two years e-book sales have been on the decline and readers are actually finding it cheaper to buy the hardcover or paperback, instead of buying the digital edition. Publishers for the most part aren't even breaking down digital sales in their quarterly reports anymore. I think it is time for a new distribution model, download codes inside of print books.
Download codes have been accepted by many different industries. Ultraviolet bundles the digital edition when customers buy the DVD or Blu Ray and Steam has all of the publishers onboard to redeem games.
There are many different factors working against an e-book code service when customers buy print. I think the most notable is the cost of developmenting a proper infrastructure and the framework. It will also need the support of major publishers, because this is the type of content that readers are interested in the most.
The second major challenge is how to get the code in the book. You can't stick the file in the book (clearly) without building some sort of entirely new distribution model like a single use thumb-drive (to prevent someone simply handing out copies). So that's out. The best option is a code, single use. But that comes with its own issues. For example, if you print it in the book, you have to shrink wrap the book. Otherwise people will just open the book in the store, copy the code, and walk out. Not a great idea.
So then, how about giving the code to the buyer at checkout? This seems like a good idea, but there are issues. For example, the first problem is how is the code generated? Is it a gift card behind the counter? This means that the employee has to hunt them down. What about printed on the receipt? Better, but where does that code come from. What system provides it so that when a book by publisher Y is purchased, the system says "Hey, here's your code?"
The even more difficult question: where is said code redeemed? What format does it come in? Is it locked to a device? Locked to an account? A particular brand of e-reader? A dedicated app for Android or iOS?
Now, I'm not saying this couldn't be done. It has been done in other industries. Steam, for example, and GoG, along with a host of other game stores, now do some pretty cool flexibility. For example, users can punch in the activation code for a physical game they bought ten years ago into steam and the title is automatically added into the Steam library. Game publishers often play nice for walled gardens, not so with the e-book industry.
Some companies have tried to bundle print and e-books, but they have failed due to a myriad of factors. Shelfie, formally known as BITLIT were not able to secure any meaningful titles from major publishers and were only able to get a few backlist titles. Instead they partnered with smaller publishers such as Wiley. They operated for a few years and changed their business name midway through their lifespan, which was the kiss of death, because they did not have a proper PR department to really get behind their product.
Amazon also has a program called Matchbook, but it only works with select titles that they sell directly and also provide the Kindle Edition. Sadly, Matchbook is only available in the United States, which limits the number of customers that can actually participate. Amazon also does not really promote Matchbook, instead they get behind paid systems such as Prime Reading and Kindle Unlimited.
I think the only companies that might be able to make e-book codes in the print edition is Chapters/Indigo in Canada because they have a good relationship with Kobo, primarily they were early investors in the company. Barnes and Noble might also be able to work because they have over 600 bookstores in the United States and also a Nook platform searching for an identity.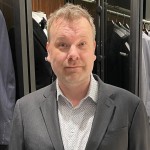 Michael Kozlowski has written about audiobooks and e-readers for the past twelve years. Newspapers and websites such as the CBC, CNET, Engadget, Huffington Post and the New York Times have picked up his articles. He Lives in Vancouver, British Columbia, Canada.