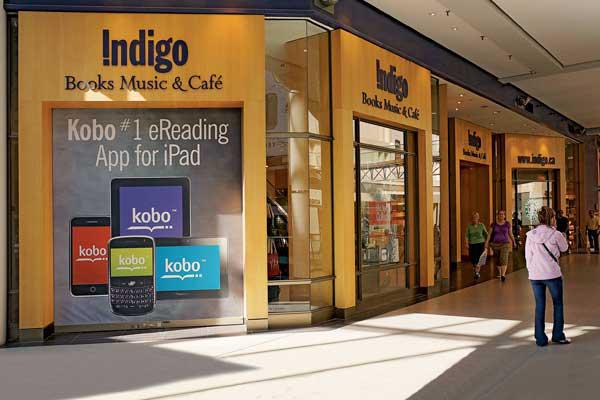 Electronic Books have been around for well over a decade, with PDF files being the primitive format that is still used today. The Canadian ebook market is severely underdeveloped compared to the US and UK, where even Supermarket chains such as Sainsbury's own an ebook store. The largest ebook store by market value, Amazon, only recently opened in Canada last month. The only other companies to actively sell digital books would be Sony and Kobo. Libraries have a bit better of a time offering digital content, but this is mainly thanks to Overdrive, which dominates the Canadian market. With the USA and UK having so many start-up companies and major players, why does Canada lag behind?
The electronic book market is booming right now, with Penguin, Harper Collins, Hachette, and other major publisher stating that digital revenue is up 25% from 2011. The entire US ebook industry in 2012 was valued at over 954 million dollars, according to the companies that actually report their financial data. In 2010, Amazon's Kindle department said that Kindle eBooks are outselling printed ones, and this helped the company achieve 10 billion dollars in a single quarter. Parents and kids alike are turning to ebooks with revenue jumping up 233% in the first quarter of 2012 with over 64 million in sales. Over 25 million digital Young Adult Fiction books were sold in January of 2013. You could say that there is a growing digital economy. Amazon, Barnes and Noble, Smashwords, and Apple iBooks may be household names, but they are all American companies. The only Canadian companies in existence that actually make a bit of money are Kobo and Newspaper Direct. Kobo, was recently bought out by Japanese e-Commerce giant Rakuten.
Surging ebook sales now represent an estimated 16.3 per cent of the overall book market in Canada, a figure that caught even some industry watchers by surprise. Some people say this is because of Kindle and Barnes and Noble dominating the market. The USA went digital first and Canada was under-prepared for the innovation. The majority of Canadian digital book sales go to USA based companies.
Compared to Silicon Valley and untold billions of dollars in Incubators that foster small companies, Canada is in trouble. Y Combinator is a well known American company that puts 18k into small start-ups and gets them to move to the Valley for 3 months. The company provides an extensive mentoring program and helps companies refine their pitches and then invite true venture capitalists to their demo day to check out the best projects. Y Combinator has been responsible for incubating Reddit, Disqus, Dropbox, Hipmunk, and Scribd. Can anyone think of any Canadian company like this that has an extensive portfolio of success stories? Most VC companies in Vancouver and Toronto have nothing to do with digital ebooks and most don't understand it. Canada tends to only invest in bio-tech, education, mining, and oil. We have spoke with over 50 VC companies in Canada, and not a single one said they would ever invest in ebooks. The only reason Kobo Books ever amounted to anything was because of an early investor from Chapters/Indigo.
The finance and growth of start-up culture has been one of the largest barriers for fostering new companies. In the ebook industry, the US has the largest concentration of digital companies, but also the most financed. If you look at the educational sector, Kno, Chegg, and many eTextbook companies, they have garned close to 50 million a year in sales. Canada has an expansive student population and none of these companies do business here. There are zero home-grown Canadian companies distributing ebooks to students, even if the market is growing. The BC Minster of Education announced a few months ago that students in BC will have the digital editions of all first year ebooks available free of charge. Distribution? So far nothing has been announced and that problem warrants its own debate.
Many Canadian companies have written to me over the years lamenting the fact there are so many barriers to getting funding in Canada that most end up relocating to the USA. From the Small Business Development Bank of Canada to the major banks, no one invests in digital ebooks. They tend to see the concept as intangible goods and unworthy of their time or money.
Major publishers are all recording double digit growth in ebooks and Amazon is raking in billions a quarter in digital sales. Canada simply does not provide the environment for new companies to flourish in the educational and consumer sectors.

Michael Kozlowski is the Editor in Chief of Good e-Reader. He has been writing about audiobooks and e-readers for the past ten years. His articles have been picked up by major and local news sources and websites such as the CBC, CNET, Engadget, Huffington Post and the New York Times.